Russia tried to follow the tests of the newest leading French nuclear submarine of the Barracuda type - Suffren. It is reported by Naval News with reference to the newspaper La Manche Libre.
According to the French publication, in the test area of ​​the French submarine, ships and vessels of the Navy were discovered
fleet
Russia, and more precisely - the average marine tanker "Academic Pashin" and the "Guardian" corvette. It is assumed that they were sent to the coast of Cherbourg to specifically observe the sea trials of the latest submarine.
It is stated that the Russian corvette and tanker themselves came under the supervision of the French Navy, which controlled the course of the submarine's tests, and on April 30 the Royal Navy of Great Britain reported on escorting the "Russians". At the same time, Western journalists themselves note that the Russian tanker Akademik Pashin does not have any tracking equipment on board, but the Stereguschiy corvette can collect intelligence "if necessary."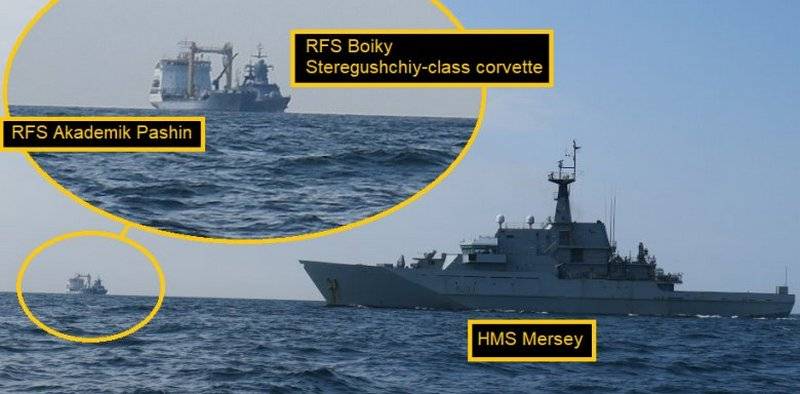 According to Naval News, the Akademik Pashin tanker was only 30 miles from the test site since mid-April, and the Nikolay Chiker rescue tug and the Yantar oceanographic research vessel were spotted there. On April 27, the tanker passed the Dover Strait and went to Murmansk.
The French lead multipurpose nuclear submarine Suffren ("Suffren") of the new Barracuda project began factory sea trials on April 27, 2020 off the coast of Cherbourg, although the tests were supposed to begin in early March. French media do not exclude that the delay in testing is related to the surveillance of Russian courts.