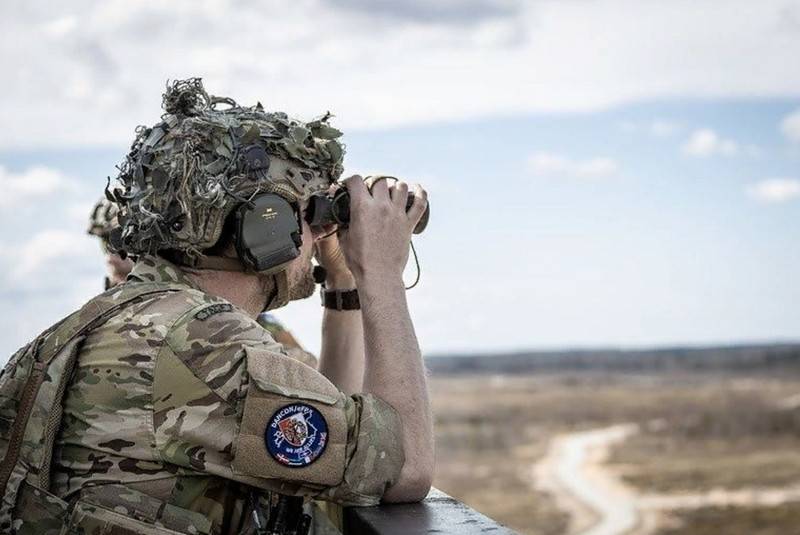 NATO's Spring Storm military exercises continue in Estonia. As part of the exercises, American bombers bombed one of the republic's military training grounds. This was reported by the press service of the General Staff of the Estonian Defense Forces.
US strategic bombers B-1 Lancer conduct training bombing during NATO Spring Storm exercises
- said in a statement.
It is noted that two B-1 Lancer bombers arrived in Estonia from Ellsworth Air Force Base in South Dakota (USA), after spending 24 hours in the air, having worked out an air refueling along the way.
According to Estonian Defense Minister Juri Luik, the flights of American bombers are a sign of "US seriousness in protecting the Baltic countries."
The United States is one of our most important allies. I consider it especially important that strategic bombers complete their tasks by participating in our Spring Storm exercises
- said the head of the Estonian military department.
Meanwhile, it became known that on the eve of the above exercises, an Estonian conscript soldier was wounded. The reason for this was the firing of a Carl-Gustav hand grenade launcher.
Serviceman - conscript of the Kuperyanovsk Infantry Battalion received serious injuries during live firing from an anti-tank grenade launcher like Carl-Gustav. According to preliminary data, injuries were received due to the shock wave
- Said the press service.
As it became known earlier, the number of troops participating in the NATO Spring Storm exercises in Estonia from April 25 to May 8 was reduced from 10 thousand to a little more than 3 due to the situation with coronavirus. In addition to the Estonian Self-Defense Forces, units from France and Italy participate in them.