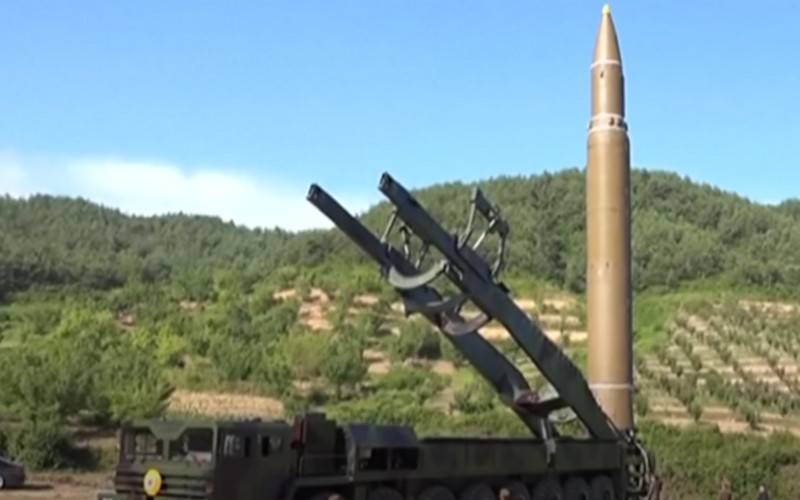 North Korea is completing another facility, which is likely to be used to test intercontinental ballistic missiles. This statement was made by the American Center for Strategic and International Studies (CSIS).
According to CSIS, North Korean builders have reached the final stage of construction of a new facility located in the southern part of the Pyongyang International Airport. It is assumed that in the future it will be used to implement the country's missile program. American experts say that the facility's infrastructure is designed to accommodate North Korean ICBMs. This conclusion in the United States came from the study of satellite imagery.
With a high degree of probability, the object is associated with the efforts of North Korea to develop a missile program.
- the document says.
It is noted that, most likely, the new object is intended for testing the North Korean ICBM Hwason-15 with a declared range of 12 thousand kilometers, capable of reaching the continental United States or new ICBMs with similar characteristics. This ICBM was first tested in November 2017, after which the Hwason-15 launches were no longer made.
Recall that the DPRK during the past year and already in this, conducted more than a dozen tests of "short-range" missiles, as well as other "unidentified ammunition." The ICBM tests were not conducted against the backdrop of the established "fragile truce" in relations with the United States.