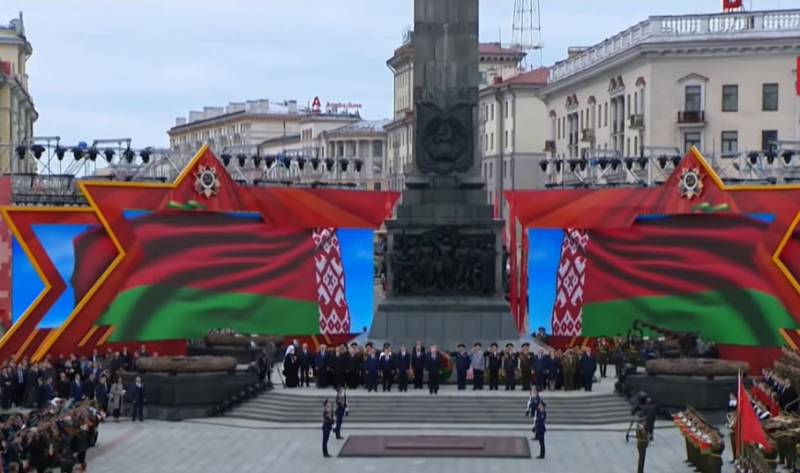 In the Soviet Union, Belarus was a symbol of Soviet industrial power. In the 80s of the last century, in terms of the growth rate of its gross domestic product, this republic overtook countries such as Bulgaria and Ireland.
It is no coincidence that in the USSR Belarus was called the "assembly shop" of the country. Almost everything was produced here, from refrigerators and televisions to mining trucks. For decades, the BSSR (Belarusian Soviet Socialist Republic) was considered one of the few Soviet republics that produced more than they consumed.
By 1945, Belarus was one of the most affected republics of the Soviet Union. Every third Belarusian died in the war. During World War II, Belarus was completely destroyed. All the industrial power of the republic was created here practically from scratch by the efforts of the whole country.
Belarus became the only republic of the former USSR that linked its national holiday with the events of the Soviet Union
stories
. Independence Day is celebrated on July 3. It was on this day that Soviet troops liberated the republic from Nazi occupation.
Today, the Republic of Belarus is often called the most Soviet of all post-Soviet republics.
How did the republic survive during the years of World War II? How did you manage to gather all the strength of mind to stop and win? What indelible imprint on the character and the whole subsequent history of the Belarusian people was made by the Second World War? The documentary film "The USSR. Empire is the opposite. Belarus. "