What new pistols were noted by gunsmiths in 2020 and how do these pistols evaluate experts?
One of the pistol novelties is presented by the European company SIG Sauer. This is the P320 X-FIVE ALPHA, which manufacturers themselves designate as small
weapons
with maximum control and "instinctive control."
This "instinctive control", according to SIG Sauer, is provided by several factors, including a pistol grip, the ergonomics of which (again, according to the manufacturer) are "perfected thanks to materials and reliefs for better tactility".
Such a description from a company that creates small arms looks as if it was not a gun (a weapon, by definition, intended for combat), but one of the decor elements. True, modern marketing moves are such that to describe weapons, "all means are good."
The gun has a caliber of 9 mm (chambered for 9x19 Parabellum).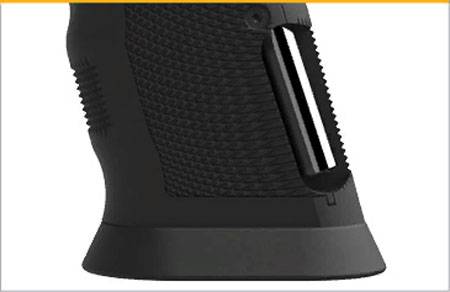 The handle is made of aluminum alloy. The design itself is such that it has two tungsten inserts. These inserts act as a kind of gun weight regulators. The maximum weight is 1,3 kg. Initially, the P320 X-FIVE ALPHA was reportedly equipped with a magazine for 17 rounds. This was written by many specialized sites. However, then SIG Sauer, not particularly spreading, changed its data in the presentation, which raised certain questions from experts - "was the designer girl making a mock version of the presentation?" And the "designer girl" was not mistaken. It is alleged that the magazine's capacity has been brought up to 19 rounds.
Those who have already managed to get to know the P320 X-FIVE ALPHA personally, note the following: interchangeable tungsten weights that are placed at the rear of the pistol grip can actually play a "disorienting" role. The possibility of changing weight leads to a psychological effect when the shooter does not get used to the weapon, but tries to find an increasingly suitable and convenient option for it. The same problem was previously stated by the arrows, who began to actively switch to modular weapons. Namely, the European company is positioning its P320 X-FIVE ALPHA modular.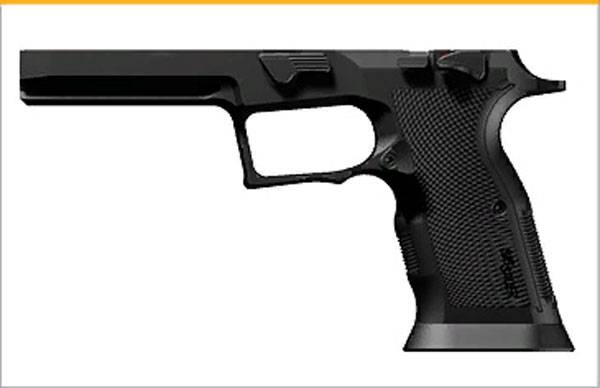 The gun has a direct trigger. This emphasizes that the P320 X-FIVE ALPHA is more focused not only on combat, but on sports and training shooting.
As an option for a "niche" small arms - it is certainly not for the mass "user", given the price of 140 thousand rubles. In general, the gun is controversial and appeared to a greater extent because the company decided to be noted for something "new" in 2020.