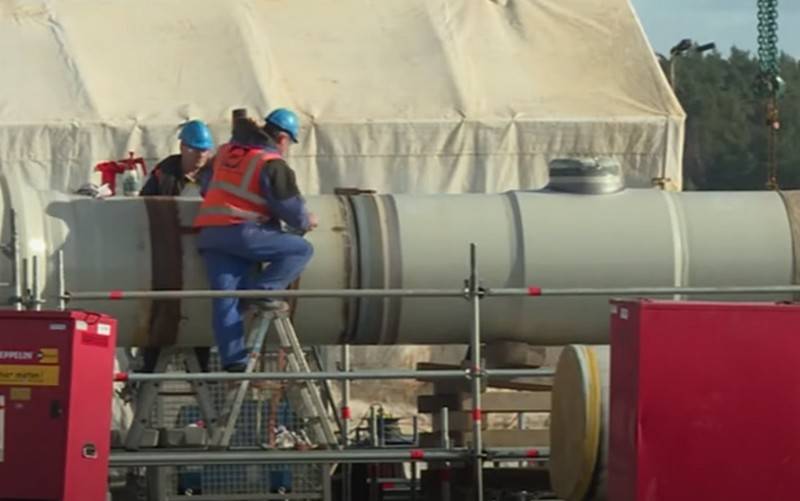 The United States imposed sanctions against the Russian Nord Stream-2 (SP-2) for forceful influence on Moscow, and not for competition in the European gas market. About it writes Forbes.
According to the author of an article published on the pages of the magazine, the United States is not able to compete on its own with Russia in the European gas market, so it was decided to introduce anti-Russian sanctions. Thus, Washington intends to prevent Russia from completing the Nord Stream-2 gas pipeline running along the bottom of the Baltic Sea to Germany.
The initiator of the imposition of sanctions was the US Republican Senator Ted Cruz, who said that "Europe is much better to rely on energy from the US than to fuel Putin and Russia, depend on Russia and undergo economic blackmail."
Thus, the introduction of restrictions against Russian gas companies allows the United States to discover European gas markets, and secondly, according to the senator, under pressure, Russia should negotiate with Ukraine, extend gas transit through its territory and return Crimea and Donbass to it.
With regard to gas supplies to Europe, the United States has traditionally supplied gas to the UK, Spain and France. However, another option appeared - this is Germany, which intends to close all its coal and nuclear power plants. The United States does not intend to give the huge gas market that appeared in Europe to Russia, so by all means they will continue to interfere with the construction of the gas pipeline.
Meanwhile, Germany itself is very dissatisfied with the actions of the United States. Berlin said that anti-Russian sanctions have an "extraterritorial effect", and Germany does not intend to abandon Russian gas.