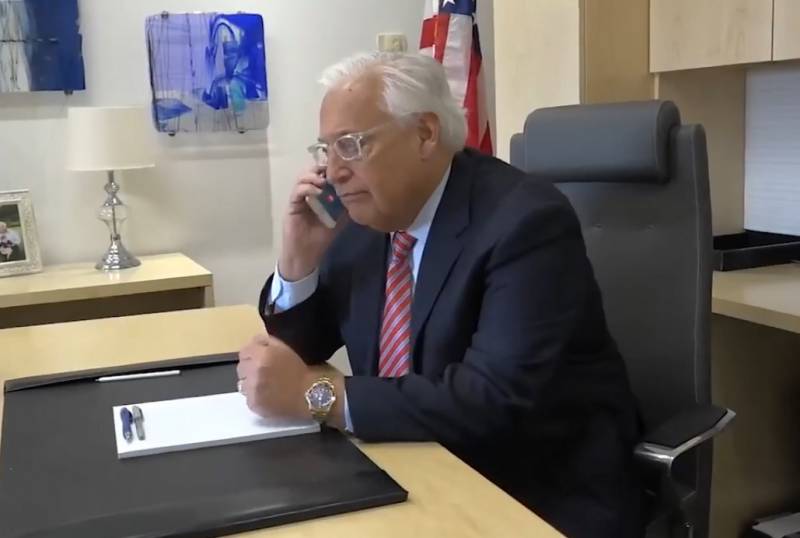 The Washington administration is ready to recognize Israeli sovereignty over the Jordan Valley and the areas of Jewish settlements on the West Bank. This is possible under certain conditions.
This statement was made by the United States Ambassador to the State of Israel, David Friedman, during an interview for the Israel Ha-Yom newspaper on the second anniversary of Friedman's tenure.
The ambassador said that there is an action plan that is supported by Israeli Prime Minister Benjamin Netanyahu. It includes the completion of the territory marking process, the freezing by Israel of the construction of settlements in areas to which sovereignty will not extend, and negotiations with the Palestinian Authority on the "Trump Plan," which is also known as the "deal of the century".
Friedman also added that the US recognition of Israeli sovereignty over these territories depends only on the Israeli leadership. It is it that must declare the extension of sovereignty to these lands, and Washington will immediately support this decision of Tel Aviv.
As for the freezing of the construction of Jewish settlements in the occupied lands, which will not come under the jurisdiction of Israel, then, according to the ambassador, we are not talking about a complete halt to construction work. It is impossible to increase the area of ​​settlements, but there is no prohibition to expand them "up".