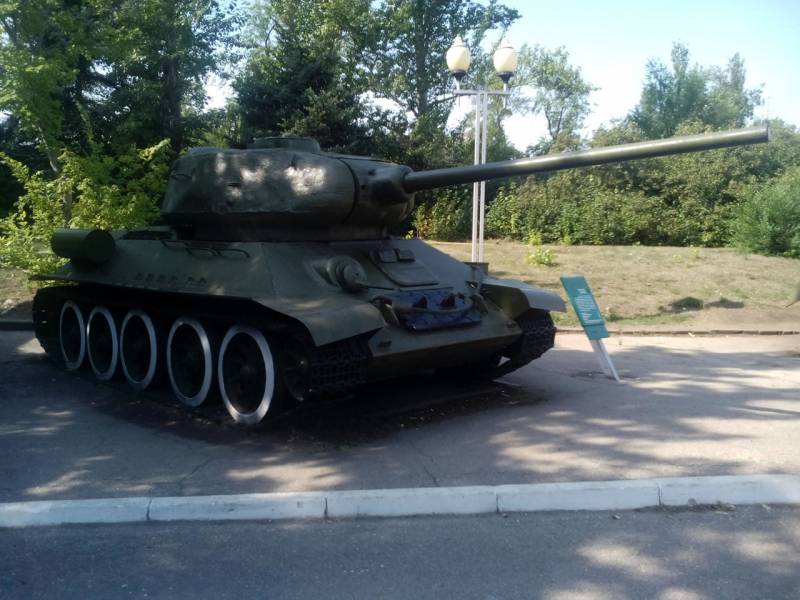 We are used to giving our assessments to foreign, including German, weapons of the times of World War II. But it is interesting to learn about how the enemy evaluated the equipment of the Soviet Union, which he had to deal with on the battlefields.
Initially, propaganda, which was put on stream in the Third Reich, did not give Soviet equipment any chance. The German soldiers and their allies, invading the USSR, were almost 100 percent sure that "the Russians are a stupid people, not capable of technological progress." This confidence also formed an opinion about the military equipment of the Red Army. Many Nazis seriously believed that if there was anything to fight the Soviet troops, then this "junk" can not be compared with the technology of the Wehrmacht.
However, all these beliefs, instilled not without Goebbels' help, more and more disappeared with each day of the war.
Noteworthy is the material that is published on the Diodand channel and which is devoted to German assessments of Soviet
tanks
in 1942. Then the Germans decided to divide the Soviet tanks into two main categories: obsolete (T-37, T-26, BT, T-28, T-35) and modern (T-60, T-34, T-40, KV-1 and KV-2). An important addition: in Germany, they decided to attribute the T-34 to heavy tanks.
In March 1942, a special manual (manual) was issued for German tankers, which examined in detail the characteristics and capabilities of Soviet tanks, indicated their strengths and weaknesses.
From a German document:
Heavy tanks have a psychological effect. But only to those who are not familiar with them. Any tank with more than one turret is worth nothing. We will break through.
At the same time, Germany in 1942 appreciated the successes of Soviet tank construction, which managed to create new tanks in a short period of time. The Wehrmacht had serious problems with these tanks.
Video: