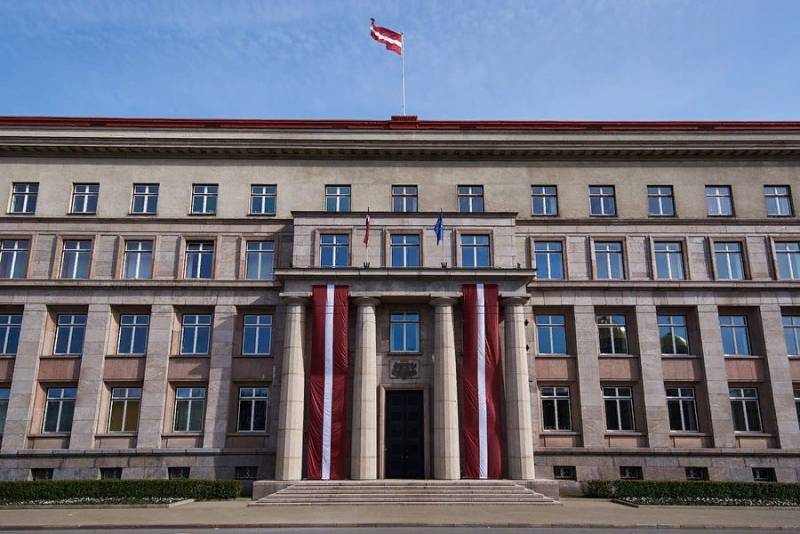 The representative of the Latvian authorities presented his vision of what status the Latvian Soviet Socialist Republic had as part of the USSR. We are talking about Janis Bordans, head of the Latvian Ministry of Justice.
In an interview with the Latvian representative office of the Sputnik news agency, Bordans said that the Baltic republics were not dependent on others, but contributed "up to 48 percent of their budgets" to the budget of the Soviet Union.
Bordans:
Latvia gave exactly 48 percent of its budget, which testifies to our strength.
According to the Latvian minister, Latvia was a donor in the Soviet Union.
From the statement of the Latvian official:
We were donors of money in the USSR.
And how much money Latvia received from the general treasury, Bordans did not mention.
Recall that in modern Latvia, the years the republic was part of the Soviet Union is called the "time of occupation."
Moreover, the vast majority of Latvian politicians say nothing that it was during the years of the Latvian SSR that modern enterprises were rebuilt in the republic, hundreds of new educational institutions, clinics, theaters, and cultural centers were opened. Oil, gas, coal, cotton, wool, agricultural machinery were imported into the republic. In Soviet times, the building of the Latvian Academy of Sciences was built, an electric power system was created, including the Riga and Pляavi Гas hydroelectric power stations. In Soviet times, a sanatorium-resort cluster was created in Latvia, as they would say now, which brought a huge income to the republic.