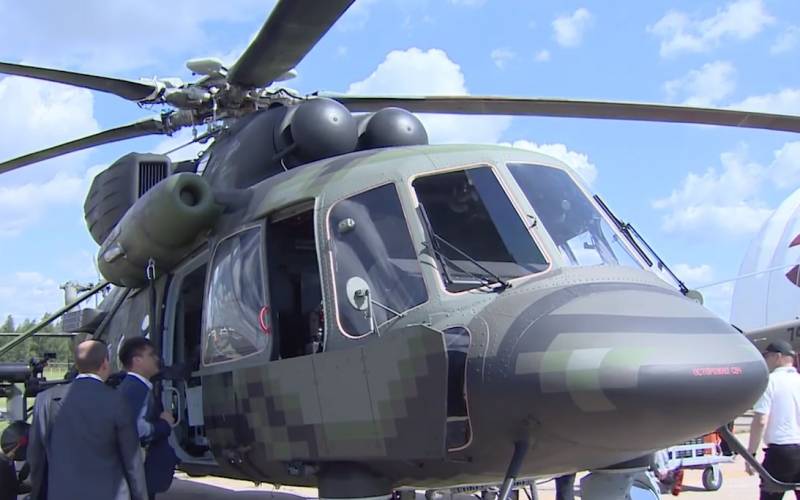 During take-off, the Mi-171 helicopter crashed at the international airport of the capital of Northern Macedonia.
The car belongs to the police of the country. The crashed helicopter has tail number MAR-7711.
It is reported by the Macedonian publication "Republic".
The accident occurred at Skopje International Airport at about 11.30 local time (12.30 Moscow time). Its causes have not yet been established.
As a result of the incident, one person was slightly injured. Four more crew members were not injured.
In total, the police of Northern Macedonia operate two Mi-171 helicopters. Last year, both machines underwent a major overhaul in Serbia, at the Moma Stanoilovic aircraft repair plant. The first flight of the Mi-171 with the tail number MAR-7711 after carrying out the necessary work took place on October 22, 2019.
The Attorney General's Office of Northern Macedonia began an investigation into the incident on the day of the crash. If the investigation determines that the crash was due to subjective reasons, a criminal case will be instituted. The prosecutor's office is studying video recordings from cameras installed at the airport, as well as audio recordings from the helicopter's pilot cabin. In addition, a preliminary interrogation of the pilot and crew members was carried out.