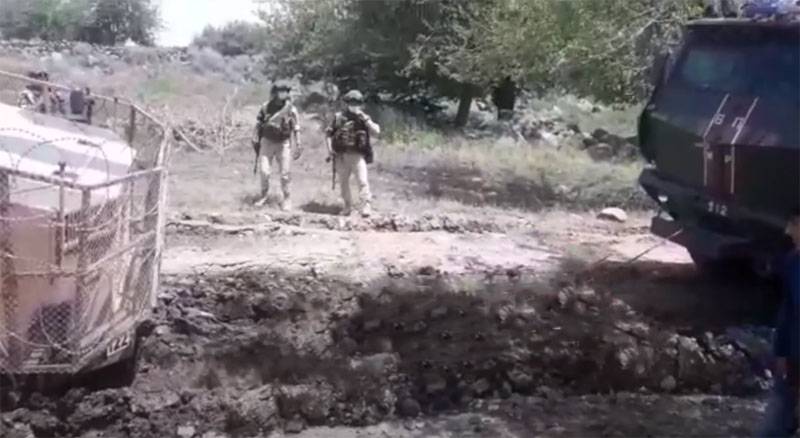 In Syria, the "adventures" of military patrols of various countries, the contingents of which are present in these territories, continue.
These "adventures" are again associated with the Syrian mud, which is "too tough" (or, more precisely - not on wheels) of a variety of military equipment. More recently, the US Army MRAP Oshkosh tried to get out of Syrian mud. They could not do it on their own, the comrades had to put on a rigid coupling.
After that, the soil of agricultural soils in northern Syria turned out to be impassable for the Russian Tiger armored vehicles. For their rescue from the mud captivity involved "Typhoons." Then the Russian convoy found itself on the side of the road, as the Americans blocked the road.
Now, the Turkish military patrol had to go through the same tests with impassable Syrian mud.
According to reports, the armored vehicle of the Turkish army was unable to independently get out of the mud in the area of ​​the settlement of Al-Muabbad in the province of Hasek. It is noteworthy that, in this case, it was not without the Russian army car Typhoon. Picking up the Turkish MRAP, an armored car based on KamAZ pulled it out of the mud captivity.
The video shows that the armored vehicle of the Turkish army was in the mud literally on the top edge of the wheels. According to some reports, they had to turn off the main road, as the Kurds blocked it, creating some semblance of a barricade.
The joint patrol was accompanied by a helicopter of the Russian Aerospace Forces.