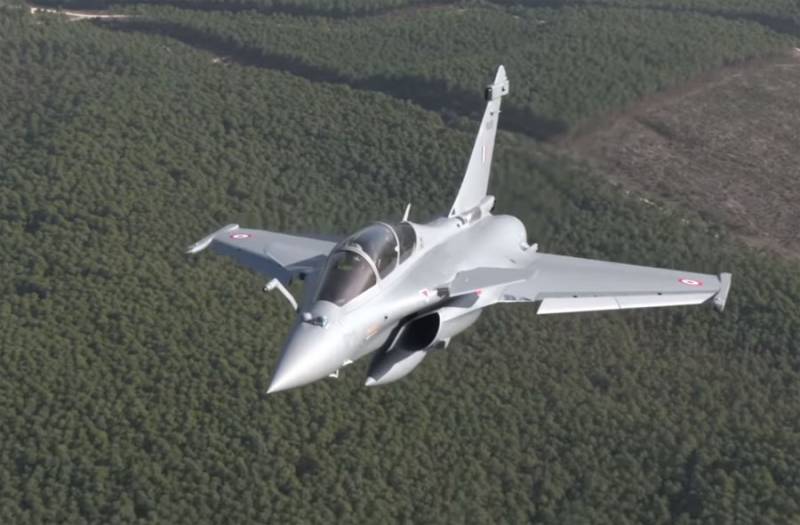 The Chinese media published material on the postponement of the delivery of French Rafale fighters. The author recalls that New Delhi signed a contract with France for the supply of 36 fighters, the first four of which were to arrive in India by the end of April this year.
The publication Sohu expressed bewilderment about how it was possible to conclude such a contract, which involves the purchase of aircraft at a price of about 218 million euros per unit. Yes, this amount includes training for Indian pilots, arms supplies, maintenance, but in any case it is very expensive.
From the material:
In India, they are now disappointed with the French "miracle fighter," its price. All this grew into a big scandal. Indeed, it's difficult for the Narendra Modi government to explain how the 36 Dassault Rafale could be acquired at a cost of 218 million euros per unit. This is more than twice the price at which the Americans sell the F-35 to their allies.
Earlier, Military Review reported that India, after signing the contract, suddenly turned to France with a request to reduce the cost of purchased aircraft.
At the same time, India still has not decided which planes to purchase (minus 36 Rafales) for updating its air forces with 114 latest fighters. When new demands were made in New Delhi, the Swedish aircraft manufacturer Saab Jas 35 Gripen left the tender in which the Russian Su-35 and MiG-39 participated. The Swedes then said that they could not remain in the tender with the changed requirements against the background of the unchanged financing of the future contract. However, after some time, the Swedish company returned to the tender. At the same time, there is no official data on what caused the return.
Meanwhile, in India, an already signed contract with the French is really being actively discussed. The main complaints are against the government of the country, which agreed to the purchase of "Rafales", now called "gold" because of their incredibly high prices for the Indian budget. However, no one has been able to prove the fact of the corruption component in the deal. At the same time, it is believed that Rafale will no longer have new chances in the Indian market (except 36 contracted), if France does not reduce the price, and significantly. The main reason is the very price that is currently very high.
Against this background, Indian analysts believe that the chances of acquiring Russian MiG-35 fighters are high. It is stated that they will cost less than $ 50 million per unit.