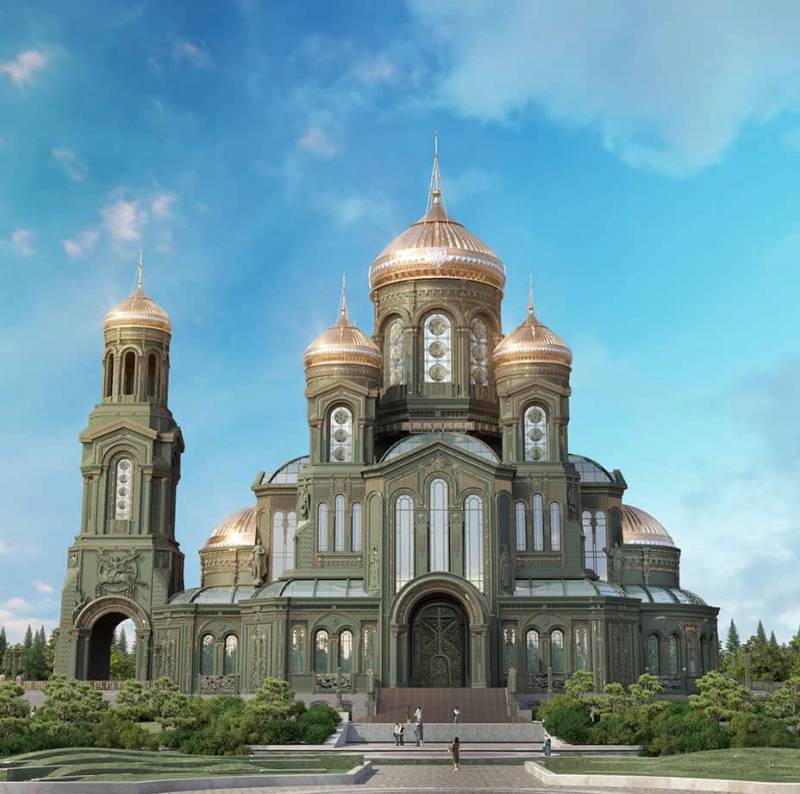 Regarding the construction of the main temple of the Armed Forces of Russia, which will become the third largest Orthodox church in the country, various points of view are expressed. Some believe that the funds could be spent on social needs, including providing military personnel and members of their families. Others are convinced that the main temple of the RF Armed Forces is necessary. Still others believe that if the Armed Forces have their own main Orthodox church, then the main mosque must also be built, since representatives of the Muslim faith are also serving in the troops. In general, disputes continue, and the construction of the Church of the Resurrection is nearing completion.
The fund raised more than 3 billion rubles for the construction of the temple.
Sergey Gavrilov, head of the Duma committee on the development of civil society, on issues of public and religious associations, expressed his opinion on this matter. He believes that the significance of the victory of our people is embodied in the main temple of the Armed Forces of Russia. At the same time, the State Duma deputy recalls that on May 9, 1945, it happened on Wednesday of the Bright Week.
Sergey Gavrilov:
I believe that the result of the war was also the actual incarnation of Moscow as the Third Rome, and the fact that the Cathedral of Autocephalous Churches was held in Moscow.
The media reported that the head of the said committee of the State Duma of the Russian Federation sent letters of gratitude to the Patriarch of Moscow and All Russia Kirill, as well as Minister of Defense Sergey Shoigu for his efforts in preserving the memory and creating the church, "which is dedicated to the feat of the Russian Orthodox Church held with the people through the great trials of war. "
It remains to add to this information that Sergey Gavrilov represents the Communist Party faction in the State Duma.