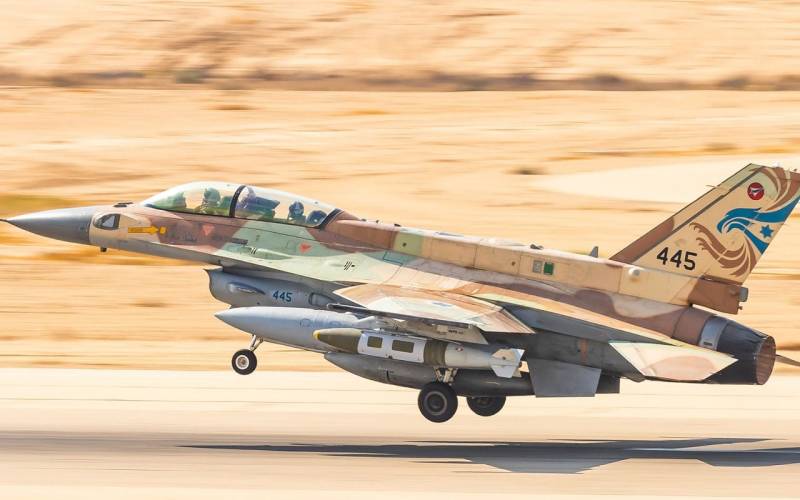 The Israeli
aviation
not only those Syrian territories that are adjacent to the Israeli borders or are located in the central part of the SAR, but also those that are located in northern Syria.
The so-called Syrian Observatory for Human Rights, whose main office is known to be located in the British capital, reports that an object located in the province of Aleppo has been attacked. The material says that the aircraft struck at the warehouse with
weapons
and ammunition in the territory of which the Iranian military were located.
The SANA news agency says that the attack was carried out by the IDF air force. At the same time, there are no reports on whether the means of Israeli military aviation entered the airspace of the Syrian Arab Republic or used, for example, the airspace of Lebanon.
Other sources report that the goal of the Israeli attack was a research center that "developed weapons prohibited by international conventions."
The Syrian Observatory for Human Rights, mentioned above, adds that the Israeli Air Force also struck eastern Syria. At least three explosions after the air raid were heard in the Al-Mayadin area in the province of Deir ez-Zor. It is alleged that this air raid aimed at destroying a group of Hezbollah armed representatives.
The Syrian media said that the air defense system of the SAR "repelled an air attack by the Israeli Air Force." The report said that missiles fired over the province of Aleppo were intercepted. About what exactly anti-aircraft missile systems (SAM) were used in this case, is not specified.
Israeli air raids on Syria have recently become more frequent. Since April 20, this is at least the fifth air attack on the Syrian Air Force Syria. So, on May 1, Israeli military aircraft attacked targets in the provinces of Homs and Kuneitra. In one of these cases, attack helicopters were used. Syrian air defense calculations did not begin to strike at Israeli aviation, confining themselves to statements about "interception of missiles."