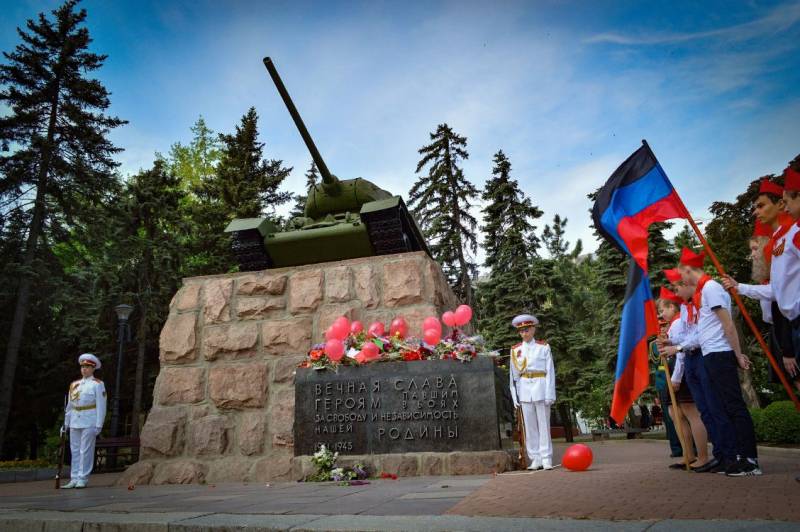 As a Donetsk citizen, I have a special attitude to the events of the Crimean Spring. In the Donbass, probably better than in Russia or even in the Crimea, they understand the essence of what happened in 2014.
The protest rise in Crimea against the Maidan, the right-wing radicals and the unrest that they organized in Kiev was not much different from what was happening at the same time in Donetsk, Lugansk, Mariupol, Odessa or Kharkov.
In Donetsk, it was understood that it was hard for us to compete against the forces that staged a coup in Kiev. We did not want here to begin the same thing that was happening on the Maidan. Actually, then, at the beginning of 2014, no one understood what was happening in the country. One thing was clear that it lies under the West, but at the same time it never becomes part of the Western world. It was clear that this was a deception that neo-Nazis use to come to power. And neo-Nazis, in turn, use structures that seek to gain access to new opportunities and complete control over Ukraine. In general, all this did not bode well.
Nationalists are armed, organized, and well-funded. When they say that there was a spontaneous protest, do not believe it. Maidan fighters were there for a long time at full security. They could afford to protest continuously for months, without fear of losing their jobs and depriving the family of a piece of bread.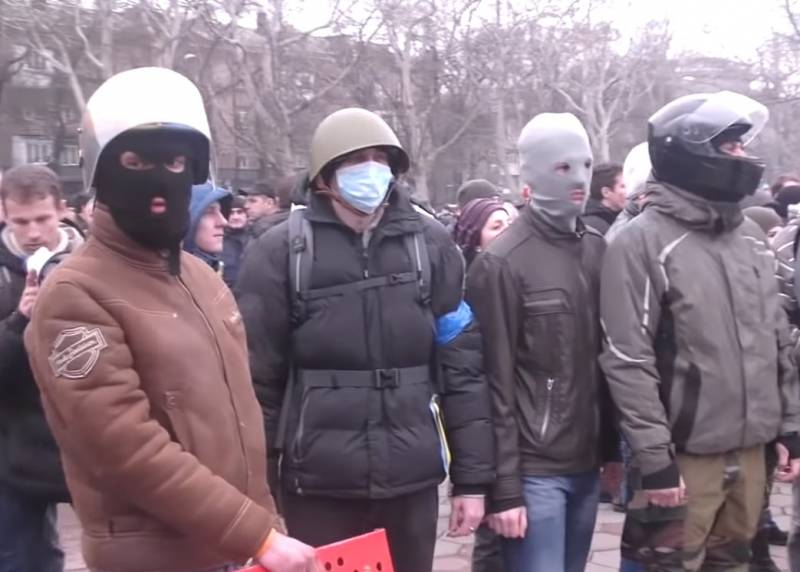 At the same time, Donetsk anti-Maidan activists went to rallies in their free time, that is, on weekends. And when they came to protest rallies in Kiev, they didn't always even manage to leave the cars, because on the platform they were met by armed and equipped thugs.
The first signal for the Donbass was the reunification of Crimea with Russia. We decided that this is our way too. The second signal was the events in Odessa on May 2, where dozens of people were burned alive with the complete inaction of law enforcement. And then it became completely clear that the country in which we lived before that is no more and never will be. Then, in Donetsk, they realized that fascism had come to Ukraine, and this new country and I are not on the way.
Crimea became an example to follow. Although in the Donbass there was no Black Sea
fleet
and the military base in Sevastopol, people hoped that Moscow would help us, because we are no different from the Crimea, we, like the Crimeans, have been drawn to Russia all our lives. Donbass, like Crimea, held a referendum, where the vast majority spoke out for life separately from Ukraine. Moreover, mind you, the security of our referendum, unlike the Crimea, we provided independently, without any support from Russia.
The Donetsk residents were sure that several months would pass, and the Donbass would become Russian, as it was in the Crimea. Moreover, Donetsk did not need anything for this but the political will of the Kremlin. But, apparently, the Russian leadership then had its own vision of the issue.
Of course, I believe that in 2014, the annexation of Crimea to Russia was the right and only right step. If he had not become Russian, he would have been waiting for almost the same as what is happening in the Donbass. It would be even worse, since, apart from Ukrainian nationalists, the Crimean Tatar would also be operating there. Perhaps foreign Islamists would have joined.
Of course, today, Crimeans are not going smoothly, there are enough difficulties, but they must understand that, having voted in 2014, they made the right choice. At that moment, if Crimea had remained a part of Ukraine, the lives of many of its inhabitants would have been threatened by a very real and imminent danger, and they successfully avoided it.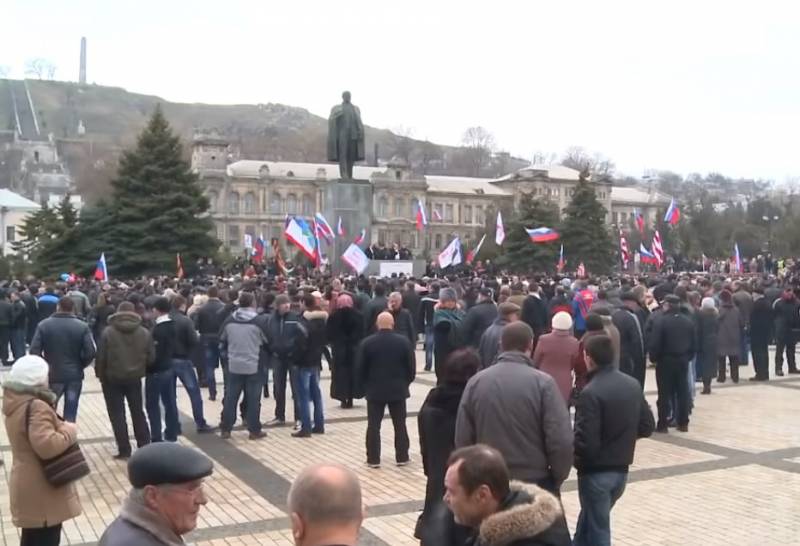 But the Donbass is still managing its problems on its own, building its own states, of course, not without Russian help.
Just a hundred years ago, shortly before they decided to transfer the Donbass to Ukraine, the Donetsk land was called the heart of Russia.
But such words about the significance of Donbass for Soviet Russia, Lenin said:
Donbass is not a random district, but this is a district without which socialist construction would remain a simple, kind wish.
These words can still be read today on the stele, standing next to the monument to Ilyich in the main square of Donetsk. Apparently, Lenin understood that he could not do without these people and enterprises. He said his winged words and soon transferred these lands to Ukraine. Now, probably, it is time for Donbass to return home, to Russia.