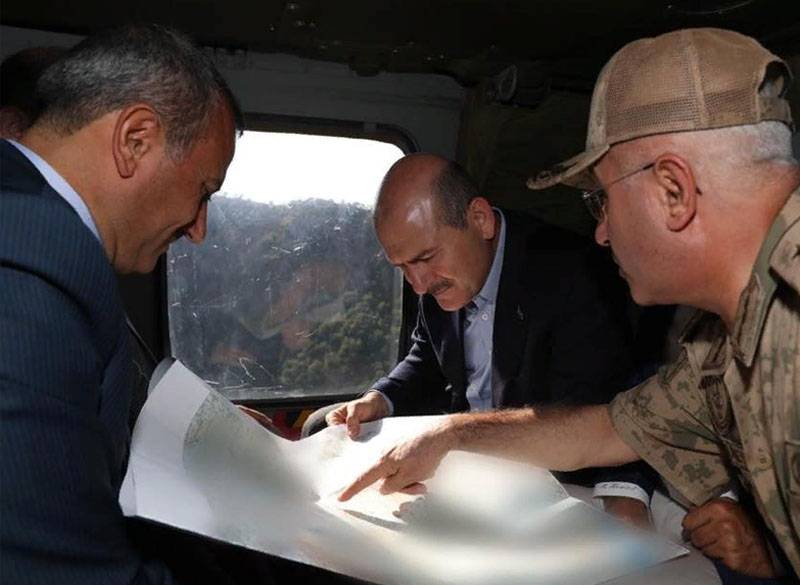 The Turkish media reported on the prevention of terrorist acts that were planned by ISIS fighters (banned in Russia). It is reported that due to the activities of counterintelligence and security forces since the beginning of the year, several large ISIS cells were identified and neutralized, the total number of which amounted to more than 350 people.
Currently, many of these individuals in Turkey are being held as suspects.
Turkish media resource TRT came out with a report that literally says the following:
Security forces blocked ISIS oxygen. Model operations were carried out, which ultimately thwarted the destructive game that a terrorist organization tried to play in Turkey. Large quantities seized
weapons
and ammunition, documents confirming the terrorist nature of the activity.
The report says that ISIS fighters planned to attack Istanbul and Ankara, including the sights of these cities.
It was further noted that there are several foreigners among the detainees. From which countries these people are not reported. But it is stated that "several people have already been transferred to law enforcement agencies of other states."
Currently, 76 people from the list of detainees are under arrest. Several dozen have already been sentenced by Turkish courts to lengthy prison sentences.
Earlier, Turkey itself was accused of possible links with ISIS.