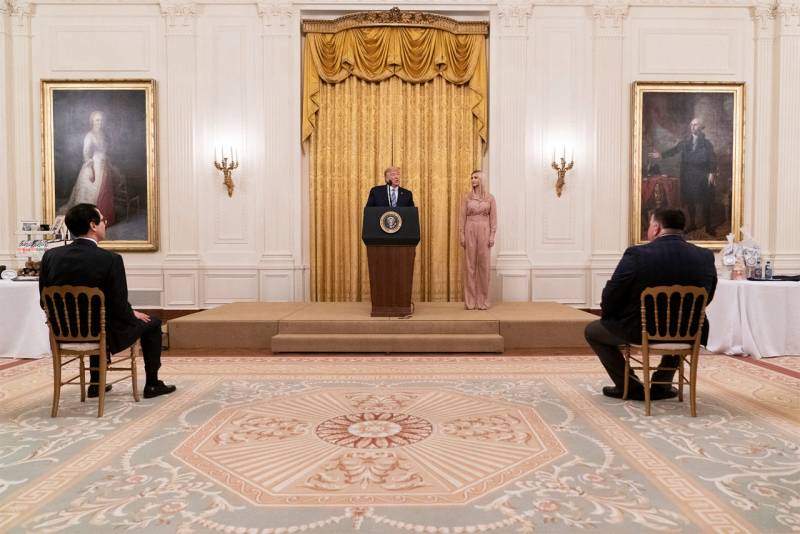 US President Donald Trump said what punishment on the part of the United States will be the worst for the Chinese. This punishment could befall China for "concealing COVID-19 data.
It is reported by Fox News.
When asked if the United States intends to increase duties on Chinese-made goods, Donald Trump said that this would be a very terrible punishment for the People's Republic of China. He also said that Washington is playing a very difficult game with Beijing.
Moreover, this game is not even checkers at all, but rather chess or poker.
According to the President of the United States, China made a big and gross mistake in deciding to hide information about the coronavirus from the world community. Trump said that China, having made a "terrible mistake", decided to keep secret in order to "extinguish it like a fire." He said that we still need to figure out why the Chinese did not stop the spread of COVID-19 to other countries.
At the same time, Trump hardly understands that the introduction of additional duties on Chinese goods will primarily hit the Americans themselves. Indeed, in the USA, goods from China are so popular that their price hurt would hit the pocket of a simple resident of America.