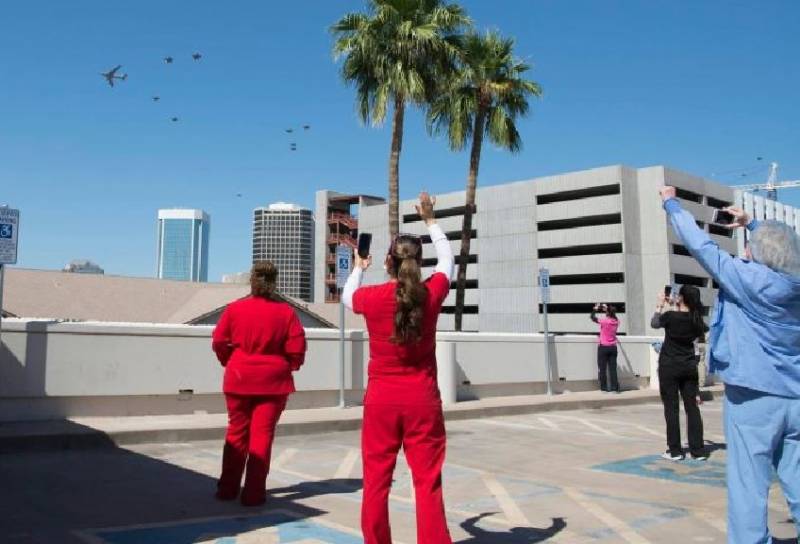 Pilots of several American air bases held air parades in the sky of Louisiana, Arizona and Oklahoma.
The next day, the planes of the flight crews "Petrels" and "Blue Angels" of the US Air Force and Navy flew over Maryland, Virginia and Georgia, as well as the American capital.
This spectacle was shot on photos and videos. Famous American photographers Jonathan Navarro and Alexander Cook managed to make spectacular shots during an air parade over Arizona.
The atmosphere of an air holiday for The Aviationist was described by an American journalist and writer Tom Demerli.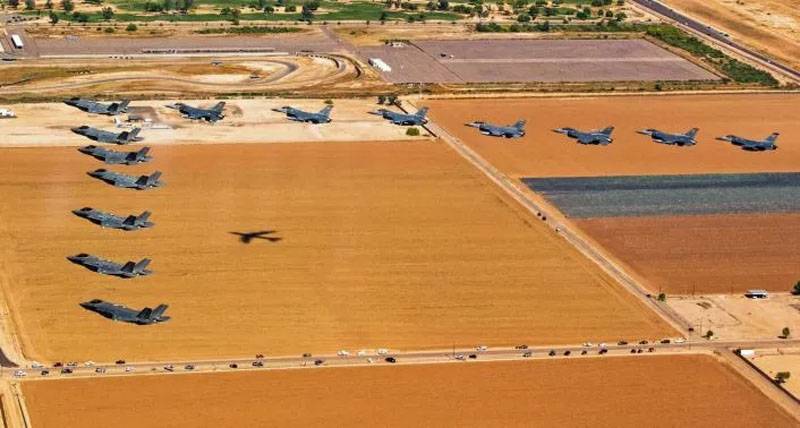 He witnessed the passage of a K-135 tanker transport aircraft, accompanied by seven F-16 fighters and seven F-35s, which moved in a wedge. These planes arrived with
aviation
Luke base, which is considered the world's largest complex for training pilots F-16 and F-35.
According to Jonathan Navarro, he was lucky to be at the right time in the right place to get the perfect shots. And although he was worried that the air group would not fall into the frame entirely, his fears were in vain.
A lot of spectators watched the flight from the ground, strictly observing the distance between themselves so as not to infect each other.