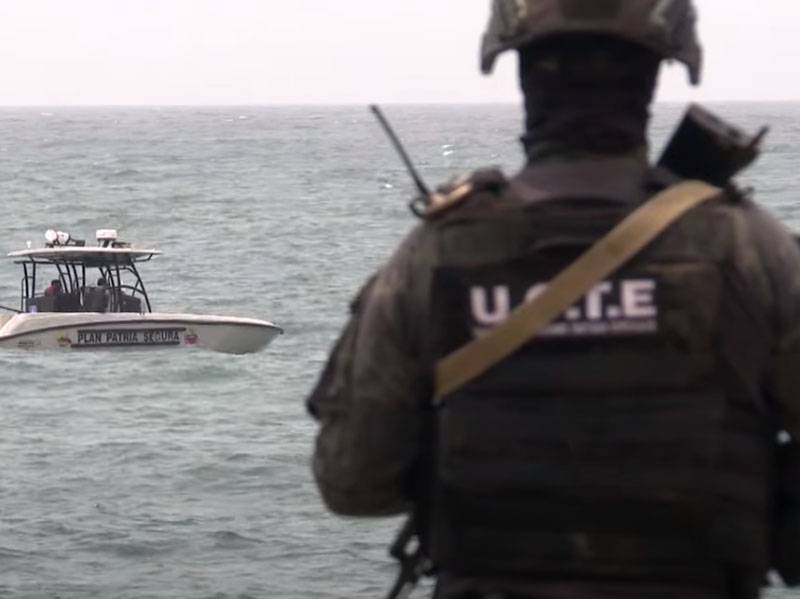 Venezuelan coast guard reports an attempt to violate the country's borders with the sea. The local press reports that unknown groups on speed boats tried to attack the country's maritime borders. Groups of people were armed.
Venezuelan authorities report that the attackers did not respond to calls to stop and continued to move to land. The Venezuelan military personnel had to enter the case. A battle ensued in the coastal zone.
It is stated that eight people (their Venezuelan authorities call mercenaries) were killed, several more were injured and taken prisoner.
During the preliminary interrogation, the prisoners stated that they were given the task of destabilizing the situation in Venezuela. As customers, they called the intelligence services of Colombia and the United States of America. One of those arrested stated that the ultimate goal was the physical elimination of Nicolas Maduro.
After the operation, the Venezuelan military seized satellite telephones, assault rifles, ammunition, ammunition, including helmets, as stated, with American symbols on high-speed mercenary boats.
It is reported that mercenaries tried to land in the area of ​​the port of La Guaira, where they were "waiting for local supporters of the pro-American opposition" or "representatives of foreign intelligence services abandoned in Venezuela."
Recall that previously Juan Guaido arrived in the United States. Washington supports this man, who in the street proclaimed himself "the head of Venezuela," and calls him "the country's legitimate president."
The plot shows pickups with heavy
weapons
who were expecting mercenaries. One of those arrested told about the location of cars equipped with machine guns.
The US-backed plans to destabilize #Venezuela keep on going. pic.twitter.com/JAsA94CC9W

- teleSUR English (@telesurenglish) May 2, 2017