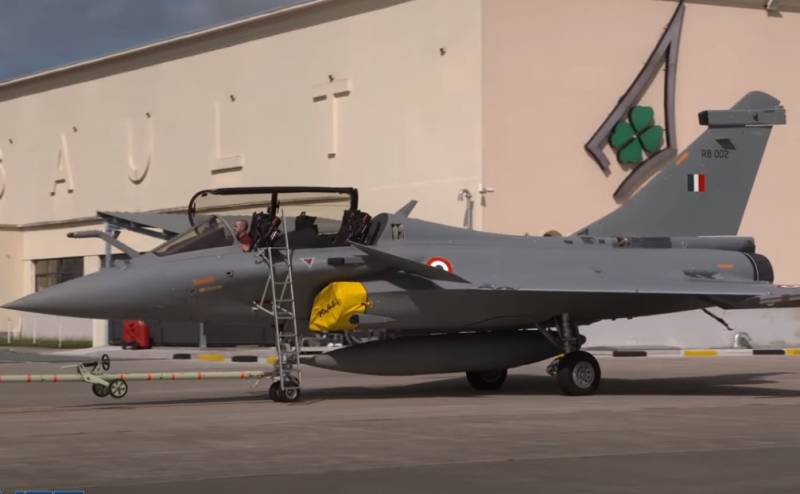 In the Indian press, material appeared by columnist Prity Rain, in which the author ponders why the Indian armed forces did not "give Pakistan a tough answer" for the deaths of five Indian troops in Kashmir. Recall that the Indian military, as previously reported, was ambushed, which was arranged by the militants of one of the terrorist groups. In New Delhi, they believe that this group is supported by the Pakistani authorities.
The author writes that India was supposed to strike at terrorist bases on Pakistani territory, as it did in its time after the terrorist attack against Indian police. Recall that then India struck at the camp in Balakota. After that strike, Pakistan already responded by air raid, as a result of which a border air battle ensued. Then the Indian Air Force lost the MiG-21, its pilot catapulted and was captured; The Pakistan Air Force lost the F-16 (but there is no official confirmation of this loss, only the Indian side speaks of it).
According to an Indian observer in the Eurasian Times, "Is it not Russia and France that prevented India from striking Pakistan?" A counter question arises: how?
The author, who, judging by the statements, is not familiar with the parameters of India's contracts in the military-technical cooperation, writes that "delays in the supply of Rafale fighter jets and Russia - S-400 anti-aircraft missile systems could lead to the rejection of the strike." It is assumed that the Indian Air Force Rafale should be used for a military response to Pakistan, and with the help of the S-400 to cover the borders in case Pakistan attempts to give its
aviation
answer.
I wonder what kind of "delay in deliveries" of the S-400 air defense system the Indian press speaks of, if the contract does not say a word that the S-400 Triumph should be transferred by April-May 2020?
Frankly, no less strange is the statement on the French Rafals, especially when you consider how much time the Indian authorities themselves were discussing when, how and in what quantity to order these fighters from the French. It must be recalled that the deliveries of fighter aircraft by France were postponed due to problems with the pandemic.
Now, newspaper men in India are trying to look for external reasons why the deaths of Indian troops in Kashmir were left without a forceful response.