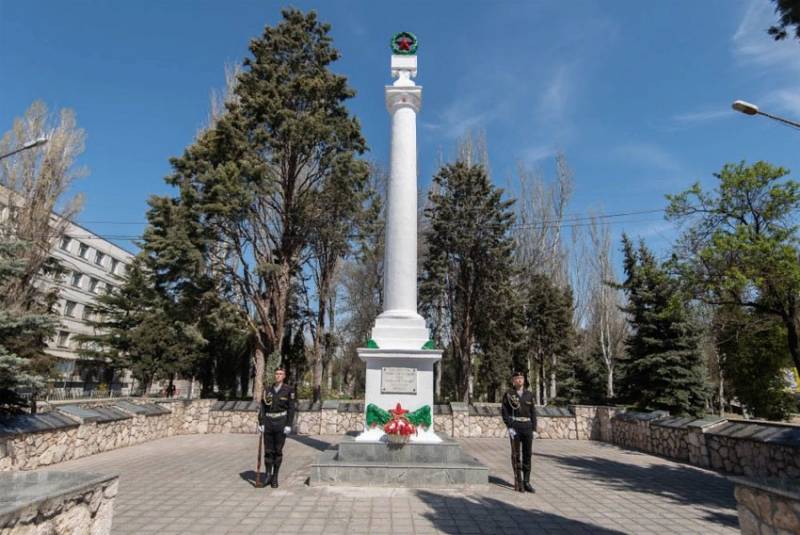 "Crimea will certainly return to the bosom of Ukraine-mother." Such a high-profile statement belongs to the Ukrainian ambassador to Berlin, Andrey Melnik. With these words, Melnik turned to the former German Chancellor Gerhard Schroeder in absentia.
Before this "appeal" by Melnik, Gerhard Schroeder, in an interview with the German press, spoke about the senselessness of Western sanctions against the Russian Federation, and that Russia would never give Crimea to Ukraine anyway. According to Schroeder, the European Union should lift the sanctions against the Russian Federation, which were introduced due to the reunification of Crimea with Russia.
The Ukrainian ambassador Melnik, proposing to the ex-chancellor of Germany to bet on the status of the peninsula, said that "Crimea will return to the bosom of mother Ukraine during the lifetime of Gerhard Schroeder."
Miller:
This is obvious, as the sun rises in the east and sets in the west.
As you can see, in Ukraine, individual personalities continue to dream of Crimea. And this is against the background of the fact that the Ukrainian authorities are not making the proper efforts to preserve what remains of the Ukrainian state today. Including, no efforts are made to end the war in the Donbass.
Once again, Kiev has to recall that Crimea had nothing to do with Ukraine until the controversial decision of the Soviet authorities in the mid-1950s. And to speak with reference to Crimea about "mother Ukraine", to put it mildly, it is strange. But for Ukrainian politicians who continue to live in their own world of illusions, these oddities have long been the norm.