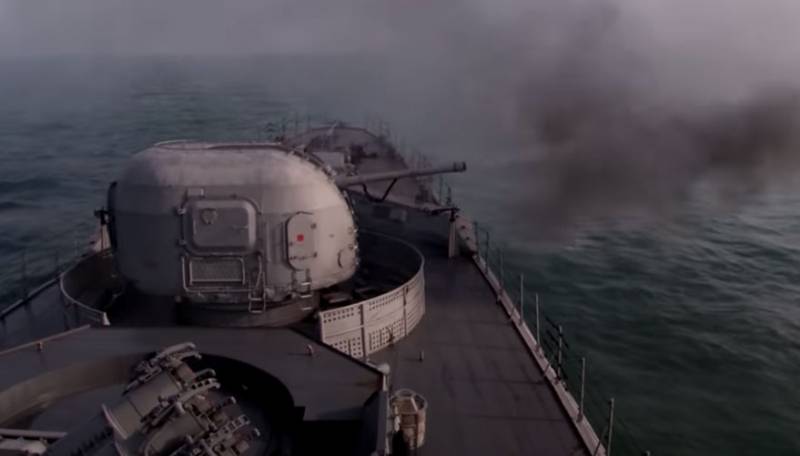 After a long break, the frigate "Getman Sagaidachny" of the Ukrainian naval forces went to sea.
Coming to the Black Sea, the flagship of Ukrainian
fleet
, according to the press service of the Navy of the country, he fired from the PK-16 complex and not only.
Navy:
The firing area was closed. The crew faced the difficult task of combat training from the AK-100 artillery mount.
Why the task of ordinary practical shooting for the Ukrainian Navy suddenly became "difficult" - an open question.
It is stated that with the use of a 30-mm AK-630 mount "a conditional enemy was destroyed."
Press Service of the Ukrainian Navy:
For the first time in several years, a warship carried out firing from a PK-16 missile launcher complex to provide electronic interference that creates the so-called "clouds" to clear missiles aimed at the ship.
It is additionally stated that the crew of the Getman Sagaidachny frigate observed the presence of the Russian Black Sea Fleet "in occupied and strategically important marine areas". It is stated that we are talking about the area of ​​the Golitsyn gas condensate fields.
The frigate "Getman Sagaidachny" was commissioned in April 1993. Its normal displacement is about 3100 tons. The crew of the ship is 180 people, of which 18 are officers.
Three years ago, an engine failure occurred on a frigate of the Navy of the Armed Forces of Ukraine. Partially the malfunction was fixed in 2018. However, to completely eliminate all the malfunctions and defects, it took another couple of years and almost 100 million UAH.