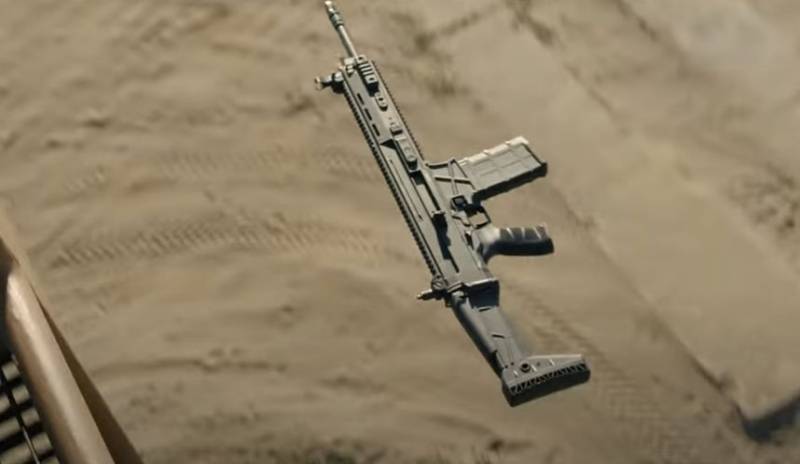 Czech manufacturer of small arms
weapons
CZ without much modesty decided to call the updated version of the assault rifle CZ BREN 2 BR "the best automatic weapon." According to the manufacturer, this rifle, created under the cartridge of NATO caliber 7,62x51 mm, has "high efficiency combined with ease of use and ergonomics."
It is clear that the manufacturer, by definition, must praise its products, but still the statement "about the best automatic weapons" in relation to the rifle is more than a bold step. And it needs to be supported by some weighty arguments. However, the Czech manufacturer has serious problems with arguments.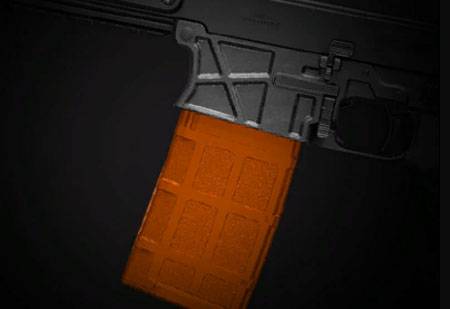 For wide distribution CZ BREN 2 BR is hardly suitable initially. Weapons can be used by special units, for example, in counter-terrorism operations. However, there is a nuance here. This is the capacity of the CZ MAG store type AR-10. It makes 25 rounds. Therefore, in conditions of intensive combat use, a fighter will have to frankly value ammunition. And the manufacturer in the 25-round magazine sees a plus. It consists, according to people from CZ, in that it allows an assault rifle to maintain a relatively small mass. It is about 3,77 kg. This mass is ensured by the use of aluminum alloy 7075 T6.
The manufacturer notes that the created assault rifle chambered for NATO 7,62x51 mm "outperforms competitors in effective range and impact on the target."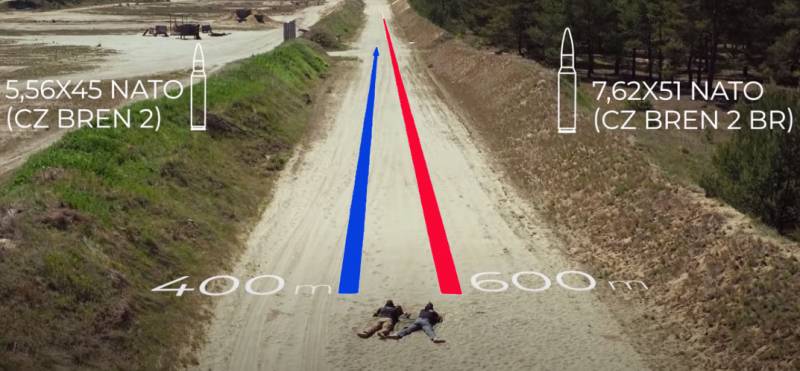 In the Czech Republic itself, the rifle is called the "Czech response to Kalashnikov." In the fall of 2018, the manufacturer of these weapons released a video in which the reliability of the CZ BREN 2 BR was demonstrated. The assault rifle was watered, buried in sand, dropped from a height of 10 m, and subjected to low temperatures.
Then it was announced that all tests CZ BREN 2 BR passed. However, independent experts, who subsequently got the opportunity to use this Czech assault rifle, note that one of the significant disadvantages (in addition to the high cost of weapons in comparison with analogues) is the high degree of return and stability problems - the rifle barrel leads upwards to a significant angle, which affects firing accuracy. By the way, this can be seen in the frames of the video.