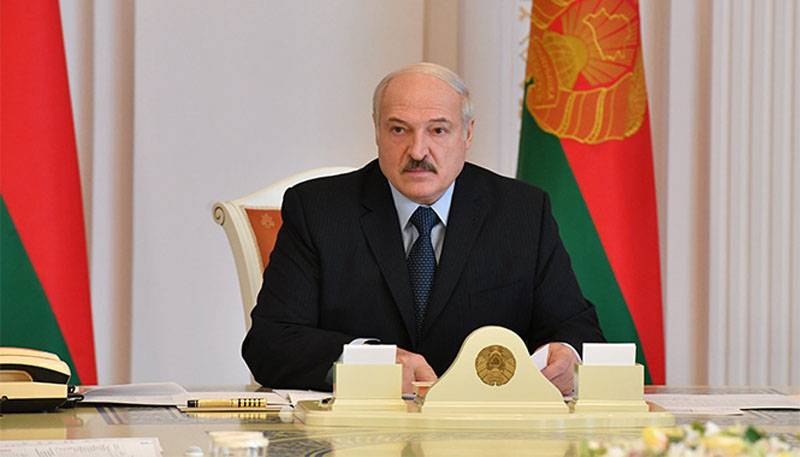 The President of the Republic of Belarus commented on the decision related to the parade in honor of the 75th anniversary of Victory in the Great Patriotic War. According to the head of the Belarusian state, he thought for a long time about what to do in a situation against the backdrop of a pandemic. Ultimately, the decision by Alexander Lukashenko was made:
We cannot cancel the parade. This is an emotional, ideological thing. We must remember that people were dying from viruses and other diseases. But sometimes they did not feel it and did not think about it. And they died for us, no matter how pathetic it sounded.
Alexander Lukashenko:
Think what people say ...
The President of Belarus noted that if the parade in Minsk was canceled, then people would say "that the authorities were scared." At the same time, the head of the Republic of Belarus added that "he is not going to drag anyone to this event". Lukashenko emphasized that if people want to stay home on May 9, it will be their choice, and it can be understood.
Alexander Lukashenko:
But there are thousands and thousands of people who want the Victory Parade to take place.
According to the President of Belarus, he is very worried if, on such a day, "everyone will scatter along holes."
President of the Republic of Belarus:
And in general, Belarus is a living monument of that war. And I think that on this day representatives of all states could be present here.
Recall that in Russia the military parade on May 9 will be held exclusively in
aviation
component. According to Russian President Vladimir Putin, in the traditional version, the parade will be held after the end of the pandemic. At the same time, the date remains open.
During a meeting in Minsk, chaired by Alexander Lukashenko, the head of the Republic of Belarus noted that more people died from alcohol poisoning and fires in the republic than from coronavirus.