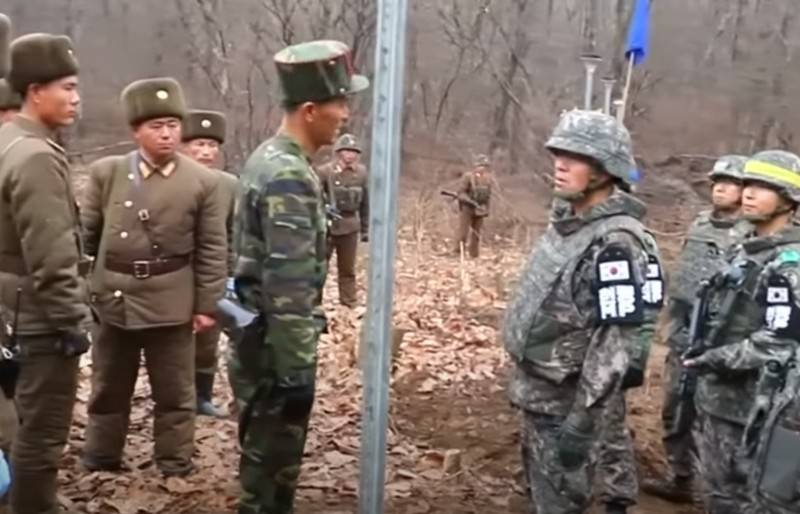 Shooting occurred on the border of North and South Korea, and fire was opened by the North Korean military. It is reported by South Korean
news
Ronhap Agency, citing the Joint Chiefs of Staff of the Republic of Korea.
According to the report, the incident occurred at 07:41 local time. vr. (0:41 Moscow.). Fire was opened from the North Korean side, several shots were fired in the direction of the border post of South Korean border guards. According to the instructions, the South Korean military fired a couple of shots in the air, after which they tried to contact the North Korean side to establish the reasons for what happened and to avoid further incidents, but did not receive a response. The reason for the shooting has not been established.
Several shots were fired in the direction of the observation post in the central part of the demarcation line
- said in a statement.
According to unconfirmed reports, several bullets hit the border post without hitting anyone, according to others - there were no hits, no injuries. It is noted that South Korean border guards are put on alert along the entire demarcation line.
Recall that between the DPRK and South Korea, a demarcation line was drawn crossing the entire peninsula in the region of the 38th parallel. The length of the demilitarized zone is 241 kilometers, and the width is 4 km (on average).