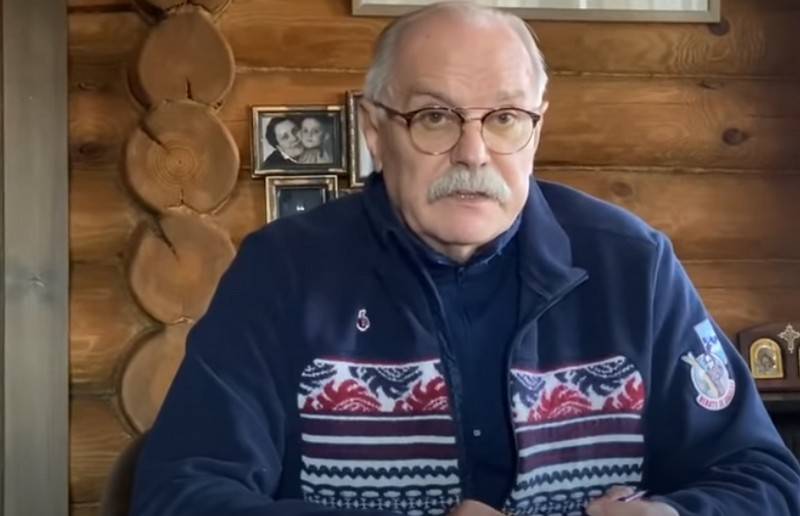 A new issue of Nikita Mikhalkov's author's program, Besogon TV, entitled "Who has the state in his pocket?" removed from the air of the channel "Russia-24". This was announced by Mikhalkov himself, posting the corresponding video on his channel on YouTube.
According to Mikhalkov, the release of the program "Who has the state in his pocket?", Which premiered on May 1, scheduled to be shown on Saturday and Sunday, was removed from the Russia-24 television channel. According to the director, the TV channel can explain this with a clogged "grid", the release of more important
News
but Mikhalkov considers censorship to withdraw the broadcast.
A new episode of our Besogon TV program, "Who Has the State in Your Pocket?" Was released on Friday, and after that the VGTRK management informed me that there would be no reruns on Saturday or Sunday, that is, the broadcast was off the air
- said the director.
Recall that in the new release of the program, Nikita Mikhalkov raised the topic of changes in the world after the coronavirus pandemic. He suggested talking about a new disease and why all sorts of conspiracy theories constantly arise around it.
For our part, we note that this is not the first removal of the Besogon TV program from the VGTRK broadcast; the program was removed from the air in 2015 and 2018.
Earlier on "Military Review" came out
material
dedicated to the release of the program "Besogon TV" called "Who has the state in his pocket?"