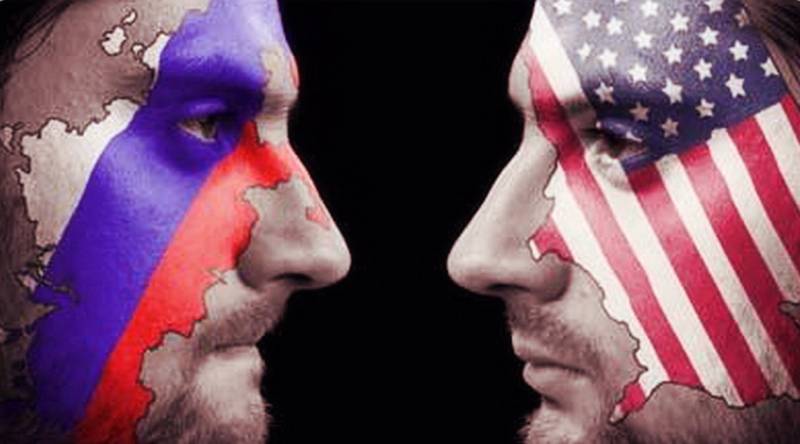 In the guise of an enemy and in the guise of a friend
In perestroika and the times of Bush's legs, an ordinary American could well be considered the best friend of Russia and Russians. In addition to the Turks and China, "shuttle" Russia was well fed by Washington. A simple American is hardly ever perceived as an enemy. A simple guy from Kansas (like the heroes of Patrick Swayze) is more likely an ally than a cruel foe.
But in Russia they still have not forgotten who hugged with "friend Bill" and tried to acquire the English queen. The current leaders did not even have to cuddle with the wife of a "friend of Bill", limiting themselves to shaking hands with successive White House masters.
Few people like Russian propaganda. Inside our country, actually, too. And this despite the fact that more than half of the country's population, in addition to the first and second television channels, can actually watch only some local, much more biased by the authorities. However, along with RT and the notorious troll factory, tens and even hundreds of thousands of volunteers are working in our country to form the image of the enemy.
This seems to indicate one thing: there is demand. But in fact, and the author does not doubt it, it is quite enough for a Russian person to consider almost everyone who is behind the hill, "morons" and "dumb". Exactly according to Zadornov. You won't give them your mind, but to teach, they say, is sometimes not harmful, and even if something happens, some of
stories
"Repeat". True, at heart most of those who say so or even write (at least on the rear window of a car) from words to deeds have a huge distance.
Moreover, the majority of Russians even have a coronavirus, and even more so during the quarantine of their worries, as they say, is full of mouth. Household, life, directly related to the prospect of survival. It's not naive to think that millions of compatriots need household plots just for fun. Is this potato on a miserable six hundredths? Yes, this is real lure, a kind of airbag. Food, of course.
Alas, but we, unlike the Americans, seriously got out of the threat of hunger recently. If only a few of those who remember the Great Depression remained across the ocean, then we still have millions, tens of millions of those who have not forgotten Khrushchev's corn experiments, and empty shelves of food stores, and stagnant sausage trains, and regular interruptions with bread, and spontaneous flea markets of the 90s.
Yes, and the war (some of the young ones should at least know about it) we do not remember at all like the same Americans. And the hunger in this memory for many, especially those in the rear, comes first. We won't be considered victims here: it's not about that at all. We are concerned about the question: why are they so eager to turn an ally and friend into a potential enemy?
What do I care about you all, and you about me?
Is it because the Russians, by and large, do not even care if "US relations with Russia are by far the most strained for all time since 1985"? This is what they write and think so in most Western media. And when the press is completely engaged, it seems like it goes without saying that it gives out something about Moscow's interference in the US presidential election, the average man only grunts with satisfaction and confuses him only one thing: why spend money on such nonsense.
Once upon a time, almost any of us was unpleasant if the USSR was suddenly called Upper Volta with missiles. Perestroika and reforms made many for a long time and seriously forget about patriotism and national pride. Moreover, this concept itself was not only diligently washed away from all stands, taking out, as if from a treasured box, only for the main holiday.
But after 2008, after the Crimea and the Donbass, it turned out that self-esteem was by no means lost by either Russians or Russians. And the Russians began to understand that not only sanctions and crises can be taken for granted, about the same can apply to the actions of their own authorities in relation to those who are not with us. And not only and not so much because they are a priori against us.
It is unlikely that readers will argue that the principle of "who is not with us is against us" is something absolutely not Russian. It happens, but more often a Russian, and a Russian of any other nationality, thinks a hundred more times: is it really "against us"? Not too often we have to remember, and even remind us how Russia was "humiliated" when it was forced to accept an agenda that was just dictated from Washington.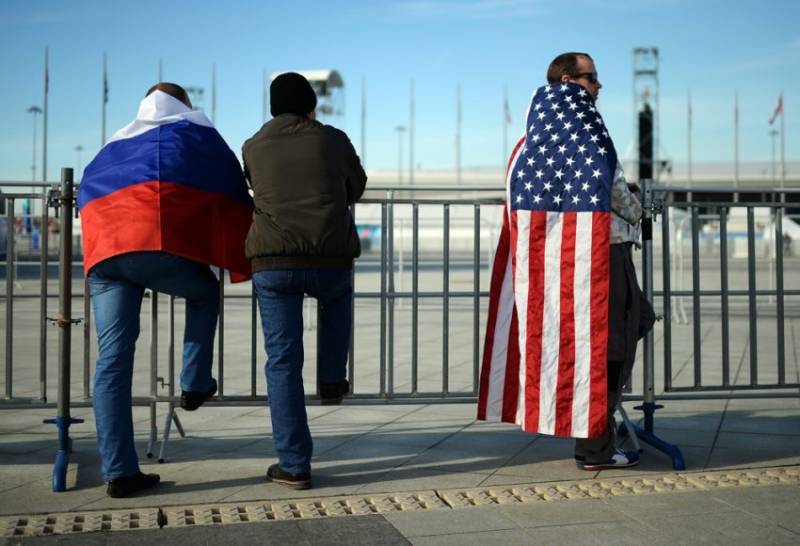 From the side, especially from the very tolerant and so thoroughly democratic side, it may indeed seem strange that it is foreign policy that causes the least questions for Russian citizens. Regardless of their political beliefs and notorious social status. She can be called any number aggressive, inadequate or worse, provocative, it seems that we are only more ready to respect her from that.
At home, inside the country, the Russians, as has happened before, are going to sort it out themselves. Without advisers and uninvited assistants.
I like that you are not sick with me
Here is the time to make a reservation about attention. Today, few people will recall the countless tips that poured on our head in the difficult year of 1998 from the IMF and from Washington. And before default, and immediately after it. It got to the point that Russia was seriously offered to adopt the anti-crisis experience of Argentina, which I would say aggressively credited heavily for the notorious structural reforms.
Where is the Argentinean finance now, as well as the whole Argentinean economy? And where is Russian, no matter how we criticize it? So, perhaps, it is this independence, albeit very relative, that most irritates the West, led by Washington?
By the way, then, already in the 2000s, specialists from the IMF and the European Central Bank likewise literally flooded Greece and Italy with poisoned loans. Now no one in Italy itself doubts why the country had to say goodbye to the last remnants of social medicine in the country in order to comply with EU standards. What losses from the coronavirus it has plagued, the whole world now knows.
Russia abroad is blamed for a lot. Most of all they love to remind about human rights, although now, when "false quarantine", these rights are violated, how little else they are silent, as they say, in a rag. Preferring some idiotic accusations that there are still not enough victims in Russia. If this is really the result of draconian measures, so well - if only they were canceled after quarantine. And you, gentlemen, it would be better if you paid more attention to your logs in the eye.
We will be honest with ourselves - we have messages from abroad among us, after
News
from Ukraine in the first place, of course, is the American news. With coronavirus, they preferred to almost forget about Ukraine, but they did not forget overseas friends. We report them regularly, and now with rather rare arrivals, rather with sympathy. But how could it be otherwise, there are really a lot of victims from COVID-19, and after all, it was almost us, directly from Moscow, who rigged the votes in the presidential election in 2016. In the US elections, of course.
But just don't think that the American press has nothing more to write about than the hand of Moscow. Not at all. It is only in the US national security strategy that Russia and China are identified as the two main threats to US national security. But that's why it is a strategy. Ours can not just write.
Any statistics, both official and those that use "yellowish" sources, will show: news about Russia and from Russia in the media overseas is far from the first place. The personal experience of everyone who has visited abroad will tell you: this is exactly so. But this is good, it's time for us to adopt such a positive experience.
We have our own problems in abundance to still deeply understand the worries and fears of overseas fellow writers. It's high time to leave it to specialists and trolling masters who joined them. Let them not only have fun, but really analyze. Useful after all.