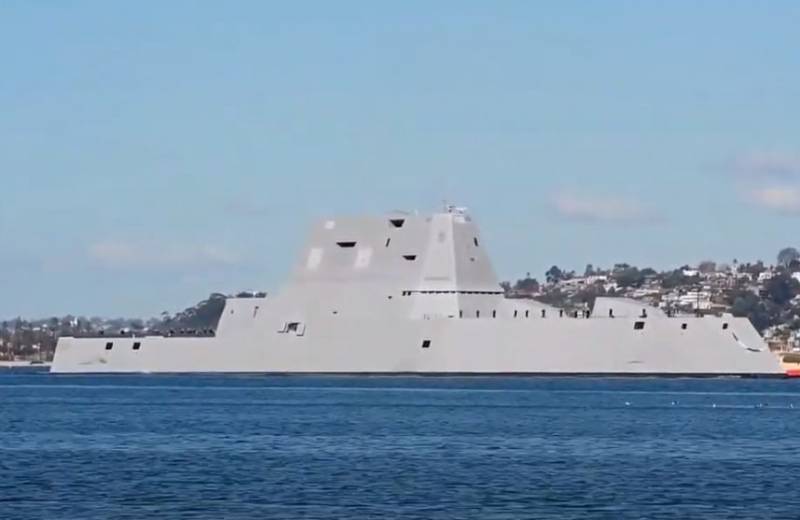 As you know, American equipment plans
fleet
32 stealthy Zumwalt class warships failed. As a result, instead of 32 rocket stealth destroyers, the U.S. Navy should acquire only three. There are many reasons.
The main reason is described as the incredible cost of creating such ships. One destroyer of this class costs the US Navy nearly $ 8 billion. And it is 4-5 times more expensive than the cost of the "classic" class destroyers "Arly Burke".
But the point here is not only the cost of Zamvoltov. The US Navy began to think about their potential combat use. If, according to the initial plans, this was supposed to be a ship delivering a crushing rocket attack on almost any enemy targets, including coastal zone targets, then these plans had to be adjusted. From the "Zamvolt" they began to "sculpt" the combat support ship of the landing force and the marines. And then the fathers of the US Navy themselves began to scratch their heads actively, reflecting on whether the game was worth the candle. $ 8 billion support ship? Strong even for the USA with their working printing press.
Indeed, a more than strange situation is to design an incredibly expensive missile destroyer, endow it with stealth technology, and for what? In order to go in a group with an ordinary landing ship, the very presence of which in the group automatically makes the stealth technology implemented on another ship useless. Simply put, a landing ship will only help the enemy detect the Zamvolt for many nautical miles, and also focus on the use of one or another weapon. And in such a situation, it's not at all necessary to use something incredible in its power - like the "Poseidon", to put this shock assault landing group of American ships to the bottom.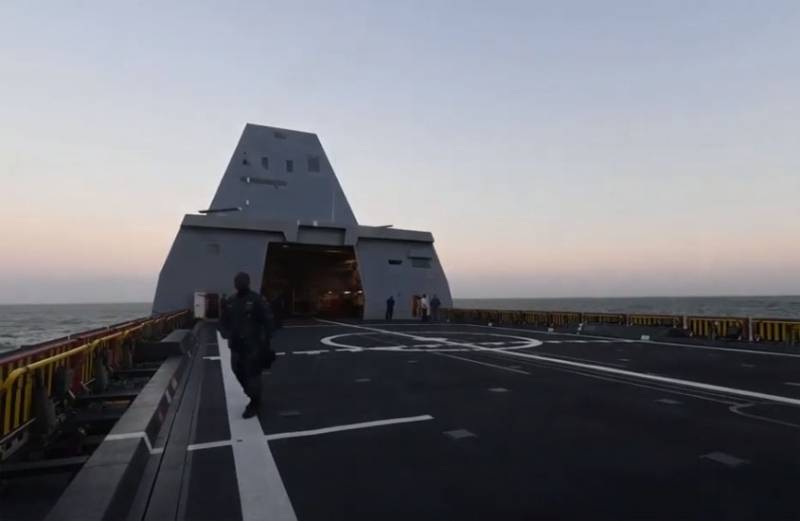 But if the ship, due to the cheapening of the design, was removed from the agenda, like the strike rocket that American customers saw from the beginning, and if Zamvolt is simply useless as a landing support ship, then what is its main function in the US Navy?
After the recent (April 25, 2020) arming of the main destroyer Zumwalt (and it took place after several years of testing with the identification of flaws, including those related to power units), materials began to appear in the US press from which it can be understood that with the appointment of "Zamwalt" "By and large did not decide. While the warship looks for the US Navy as a beautiful picture with vague prospects for military use, a hypersonic missile received by Russia also poses its barrier
weapon
. A ship with high ambitions, but so far without a combat mission.