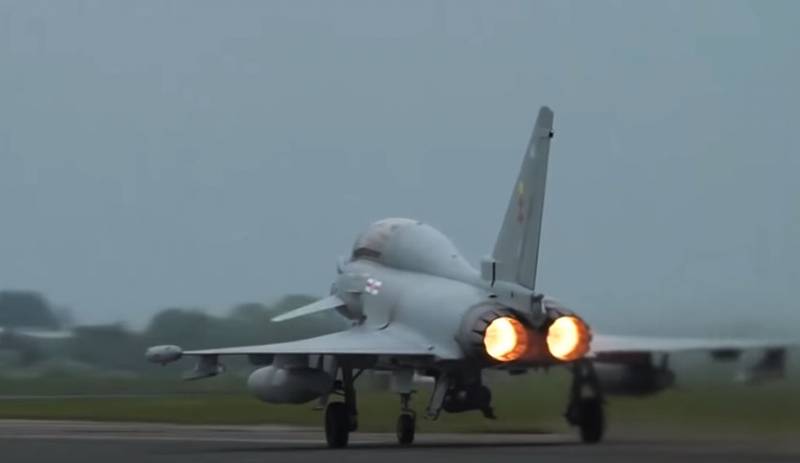 150 British troops sent to Lithuania. We are talking about military personnel who are members of the 135th expeditionary detachment of the Royal Air Force. The British Ministry of Defense talks about the reasons for the relocation.
It is noted that the British are arriving in Lithuania to replace other NATO troops who participated in a mission called "NATO Air Police to Protect Airspace over the Baltic Region." According to some reports, they are changing the personnel of the "air police" from Spain and Belgium.
The decision to transfer the British military from the base of Lossimuth (Scotland) was not easy for the command. The fact is that the question was initially considered either of postponing rotation measures, or even of temporarily abandoning the patrol of airspace over the Baltic from the airfields of the Baltic republics. The cause was coronavirus.
Now, the British military department says that "all safety measures have been taken to protect pilots and technical managers from infection."
It is known that British servicemen and military equipment, including Typhoon fighters, are stationed at the airfield of Lithuanian Siauliai.
Thus, the number of British troops in the Baltic for the summer will increase, reaching almost 1000 people. The fact is that in Estonia there are currently over 800 British soldiers and officers.
UK Secretary of Defense:
We will maintain security in the Baltic region. Our Typhoon fighters will rise from an airfield in Lithuania if any aircraft approaches the borders of the Baltic countries or flies with the transponder turned off.