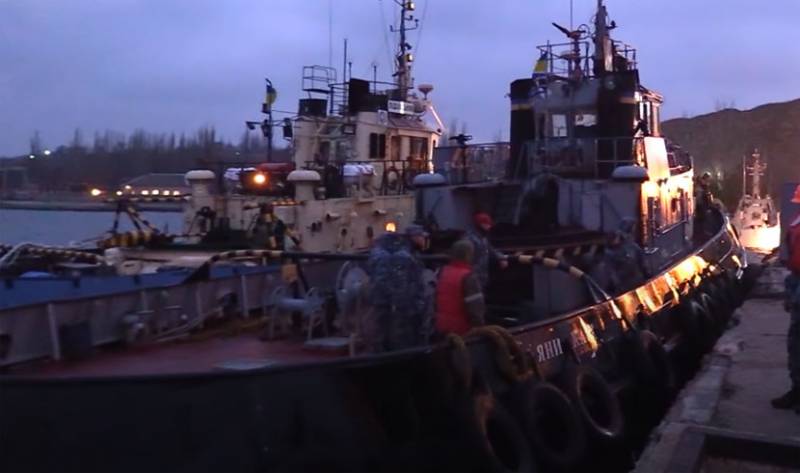 It became known that the raid tugboat of the Ukrainian Navy Yany Kapu was transferred to Odessa. This is the tugboat that, along with the artillery armored boats of the Ukrainian naval forces, participated in an armed provocation in the area of ​​the Kerch Strait. "Yana Kapu", as well as the same armored boats ("Berdyansk" and "Nikopol"), were arrested by Russian border guards and for some time were in the port of Kerch. Then, Russia transferred these boats to Ukraine, having previously freed all Ukrainian sailors.
It should be recalled that after the arrival of Yana Kapu and two boats from Kerch in Ukraine, they accused the Russian side of "plundering the ships."
The most famous of them: "Even the toilet bowls were removed" - managed to become a true legend. Then, almost like in an old joke, the toilets were found, but the sediment remained.
As previously stated in the Navy, repairs were carried out on one of the boats returned by Russia and the raid tug. It was noted that "the armored boats" Berdyansk "and" Nikopol "should go for repair to the Nikolaev plant." A few days earlier, Ukrainian TV reported that Nikopol went through a repair procedure. And at the Berdyansk, the "most affected by Russian aggression," allegedly, "investigative actions" are ongoing with the involvement of foreign structures representing Ukraine in international courts.
Commander of the Navy Voronchenko:
MBAK "Berdyansk" will also soon be delivered for repair in Nikolaev.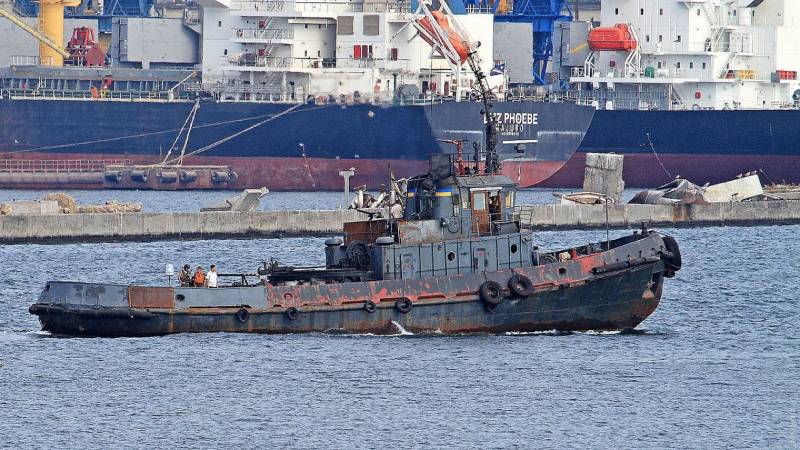 Photo of the tugboat "Yana Kapu" during arrival in Odessa (the publication "Duma").