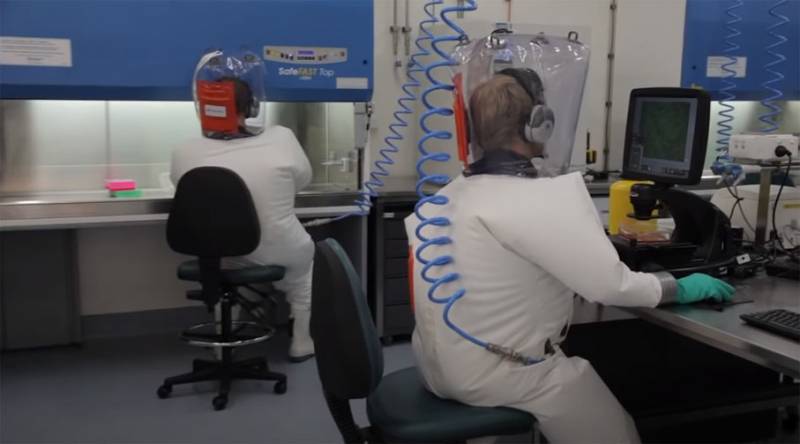 In connection with the events that take place in the world, experts from different countries are trying to answer the question: is the new virus of natural origin or created in one of the biological laboratories? In this case, the second option implies sub-questions: if it was created in the laboratory, then for what purpose - not for the purpose of using it as a biological
weapons
?
Recall that earlier in China and the United States (and these countries shower each other with mutual accusations of creating and spreading a coronavirus infection), scientists said that SARS-CoV-2 was impossible to create in the laboratory. According to scientists, the gene decrypted by this virus shows how the SARS virus has been transformed for a fairly long time, acquiring new opportunities that are destructive for the body.
Against this background, the Indian press publishes the material of expert Debajit Sarkar, who, without blaming anyone for the possibility of creating a coronavirus as a biological weapon, emphasizes that the threat of the appearance and use of such weapons still exists. He is considering the fact that pathogens that can harm a person can be in the hands of terrorists.
Sarkar:
Today, EU countries, Russia and others are doing everything to prevent biological weapons from falling into the hands of terrorists. But they can use other mechanisms. For example, infect agricultural land with any pathogen. This is a disaster for people. This can affect their health.
An Indian expert notes the successful experience of confronting such threats in the USSR.
He recalls that in the Soviet Union at the height of the Cold War, biological defense systems were built practically throughout the country. The expert proposes to take advantage of the Soviet biological protection experience - to create similar systems and laboratories in large cities around the world that will interact with each other, conduct joint training of their employees, share experience - all for the sole purpose of: resisting any possibility of manifestation of bioterrorism.
Sarkar writes that it is necessary to create interstate intelligence, which could effectively identify terrorist cells engaged in research in the field of the creation of certain pathogens, their possible distribution.
These suggestions certainly look correct and important. Here are just Debajit Sarkar knowingly or accidentally overlooks one significant detail. The fact is that in a number of countries the work carried out in special laboratories is strictly classified, and for one reason or another, the customers of such work are clearly not going to share these secrets. The Indian expert does not take into account such an important moment as the number of American bio-laboratories that have grown in recent years around the world, including, for example, the post-Soviet space. It is hard to say what exactly American (and not only) specialists are doing there. Especially considering that these are closed structures, to which neither inspectors from WHO, nor other persons who are able to give an unambiguous answer are allowed.
In this regard, mutual distrust and phobias, which are actively manifesting themselves, continue to grow and multiply, especially today.