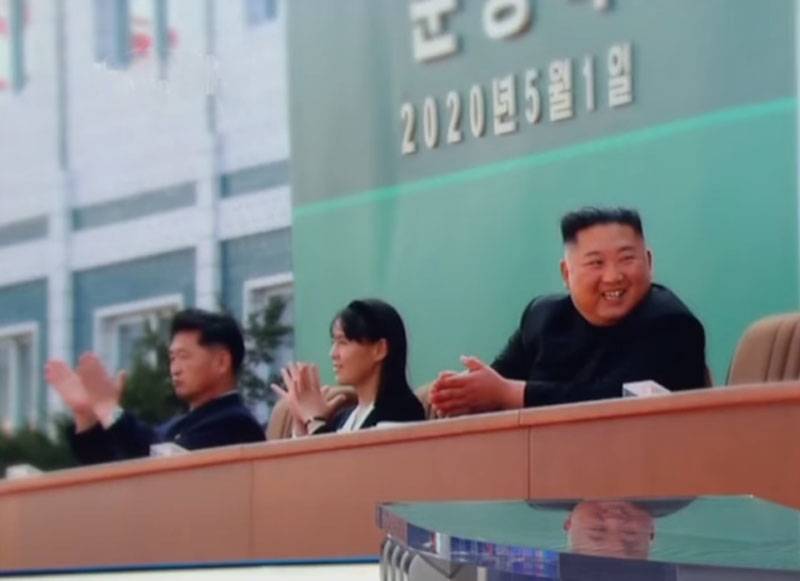 After numerous materials in the Western and South Korean media, it was either about a "serious illness", or at all about "death" Kim Jong-un, the Supreme Commander of the DPRK decided to give an answer with his appearance in public.
Recall that literally on the eve of the media, citing a defector, they announced that "Kim's probability of death is 99%" and that his sister is preparing to become head of state.
The DPRK Central Telegraph Agency issued a report from the opening of a mineral fertilizer plant in Suncheon. Before that, Kim Jong-un issued one of the orders, traditionally signing it. It is published by the North Korean media.
Thus, the very appearance of Kim in public once again demonstrates how much you can trust the messages of a number of large Western media.
By the way, they sin by "funerals" of leaders of individual countries, not only in foreign media. I recall that not so long ago material of this kind appeared on Russian liberal resources. It was no longer talking about Kim Jong-un, but about the leader of Turkmenistan, Gurbanguly Berdimuhamedov. He was then declared "on his deathbed", and then "deceased." All those statements were ultimately refuted by Berdymukhamedov himself, who repeatedly appeared in public, including with appeals.