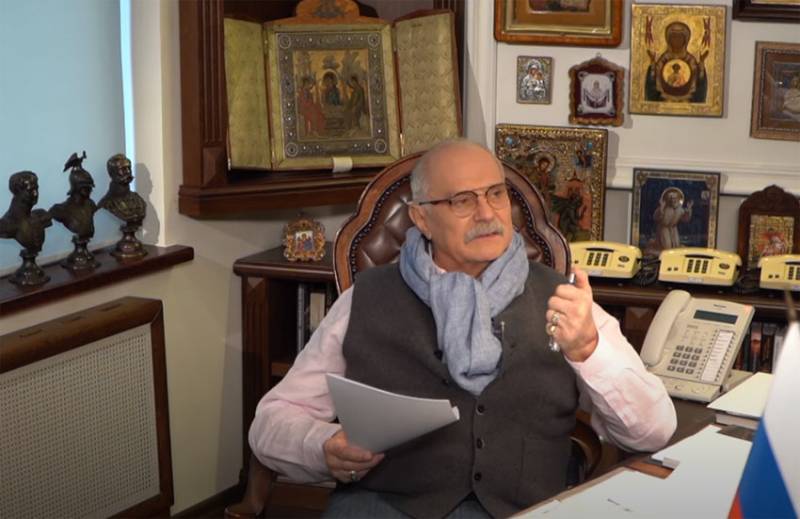 Filmmaker Nikita Mikhalkov on his YouTube channel publishes the next issue of the Besogon program. The name can hardly be called non-original: "Who has the state in his pocket?"
Mikhalkov:
I want you to understand. I have no problem scolding someone. My task is to figure it out.
According to the filmmaker, every day on TV on the Internet they talk about the numbers of those infected with the coronavirus, about finding a way out of a difficult situation. The author of the program notes that, by and large, only now the country has seen who these doctors, nurses, orderlies are, people who work daily to save people.
At the same time, Nikita Mikhalkov says that the rules in the country and the world have begun to change significantly: from banks to schools.
And in the program Mikhalkov admits an interesting remark:
We ourselves were unprepared for this. Look how many people today think that this is not a virus, but ... nonsense ... Maybe this is so ...
Further, the author of the program notes that many of the decisions made seem to be momentary, not future-oriented. This is illustrated by crowds of people in the Moscow metro in the early days of the introduction of new driving rules. Mikhalkov notes that the problem is solved over time, but initially the important is not calculated - and what will happen next.
Mikhalkov:
There are questions related to the fact that we do not always, unfortunately, think strategically. And this applies not only to specific
stories
, this also applies to our history in general.
As an example of the lack of strategic thinking, the author of Besogon cites the attitude to Ukraine:
They thought: well, where are they going to go ... The gas goes ... Beautiful girls. Beauty ... And someone worked.
An example is given of pranks of the Maidan persuasion in the same Ukraine, the work of foreign NGOs, other organizations, which was painstaking and brought the fruits for which we were not ready.
Full version of the new issue of Besogon: