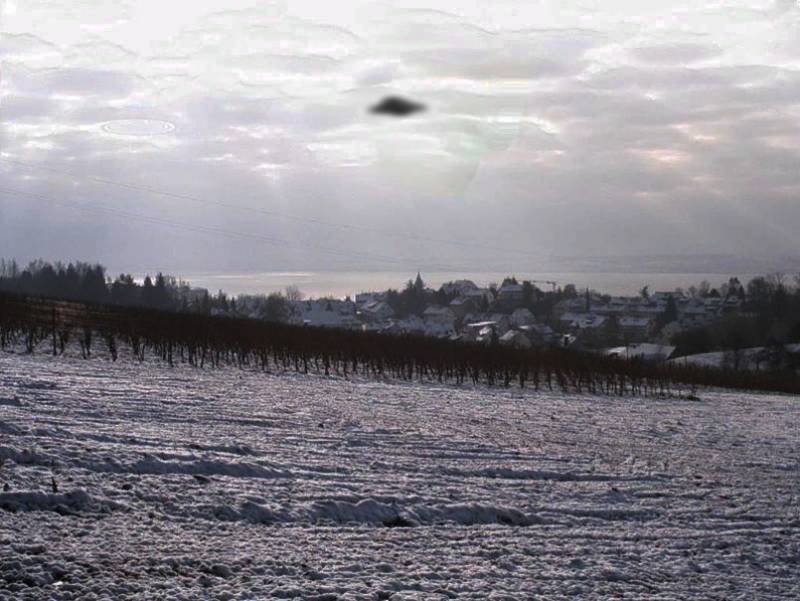 The recent publication of a video set ("VO" talked about it a few days ago) with flying objects called unidentified flying, made by the Pentagon, made the network talk about why it was done and why now.
The US Department of Defense itself announced that they are publishing these videos made with the aircraft of the US Air Force and Navy at different times, ostensibly for the purpose of avoiding any speculation. Thus, the US military confirmed both the authenticity of these videos and the fact that it is actually ready to stir up interest in what is called a UFO.
Testimony of one of the American pilots about the meeting with the "UFO":
I am observing a strange flying object. It either freezes at one point, then breaks off to the side with great speed. I'm trying to appreciate this speed. But it certainly does not match the speed of any modern aircraft. Yes, and the flight path, too. She is incredible.
Testimonies of other pilots (the same frames that were discussed above):
It can be assumed that these publications are related to the fact that not all representatives of the American elites supported President Trump in his decision to create the Space Forces. Not only that, there are forces both in the Democratic Party and among Republicans who are definitely not eager to increase funding for the Space Forces. The argument goes something like this: Space forces for the United States are an extra waste for the budget, since in many respects they duplicate the functions of NASA (American Aerospace Agency) and NORAD (Joint Aerospace Defense Command of North America). Repeatedly, Trump was reproached for not only supporting the creation of a new department within the armed forces, but also declaring the need to increase his funding.
In such a situation, the Pentagon could take a retaliatory move that will help convince mainly ordinary Americans that UFOs do not just exist, but can threaten American pilots in the sky, at least by disorienting them during operations. And if you consider that (according to recent polls) up to 47% of Americans are ready to believe not only in alien life, but also in the fact that alien guests are visiting Earth, the move looks quite relevant for the United States. A typical option for the Pentagon - if you want to dislodge additional funding or at least support an existing one - designate a threat and make sure that the maximum possible number of citizens believes in it.
What turned out to be on those frames gathered together and published by the Pentagon is, by and large, not so important. The main thing for the American department is that it indicated strangeness in the sky. Accordingly, you can trumpet that you need to protect yourself from this. But how? The "old" methods and structures "did not help," which means that the "Cosmic forces created not so long ago" will help.