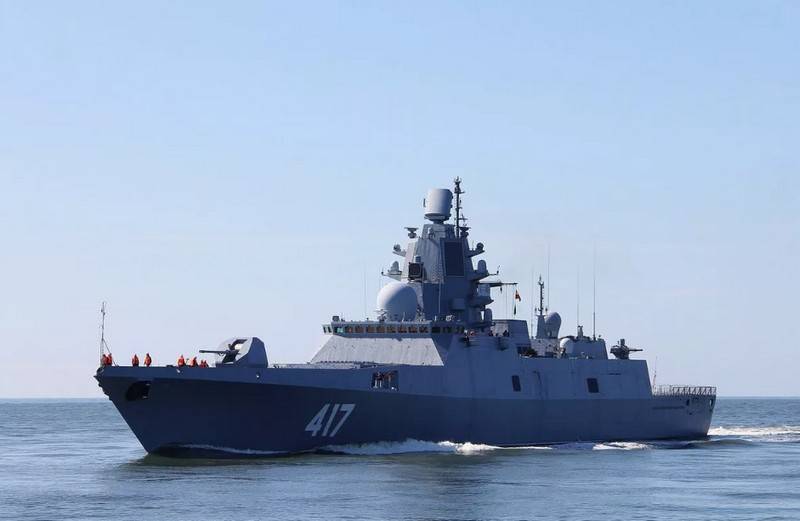 The Russian Navy will receive a total of three series of frigates based on project 22350. This was reported by Mil.Press FlotProm with reference to an informed source in the shipbuilding industry.
According to the source, in the first series the fleet will receive four frigates of the Admiral Gorshkov type with 16 universal vertical launch installations for missiles. Of these, the head "Admiral Gorshkov" in the Northern
fleet
, the first serial "Admiral Kasatonov" is preparing to join the Navy, two more are under construction.
The second series of frigates based on project 22350 with 24 vertical launch launchers will also consist of four frigates, two of which were laid last year, two more are planned to be laid in the near future.
And, finally, the third series will be made up of frigates of the modernized project 22350M with an increased displacement up to 8 thousand tons and 48 universal missile launchers. How many ships will be in the third series is not yet known, but we are talking about the construction of two to four modernized frigates.
The completion of the entire series of frigates based on project 22350 is planned in the early 2030s.
Meanwhile, it became known that the Northern PKB did not stop work on the development of frigates of project 22350M. Previously distributed information about the abolition of plans to create a ship is not true, said a senior naval source.
Now we are talking about the decision by the customer on the timing of the development of the technical project. The coordination of all documents and the subsequent allocation of funds takes some time. The situation is resolved in working order
- he said.