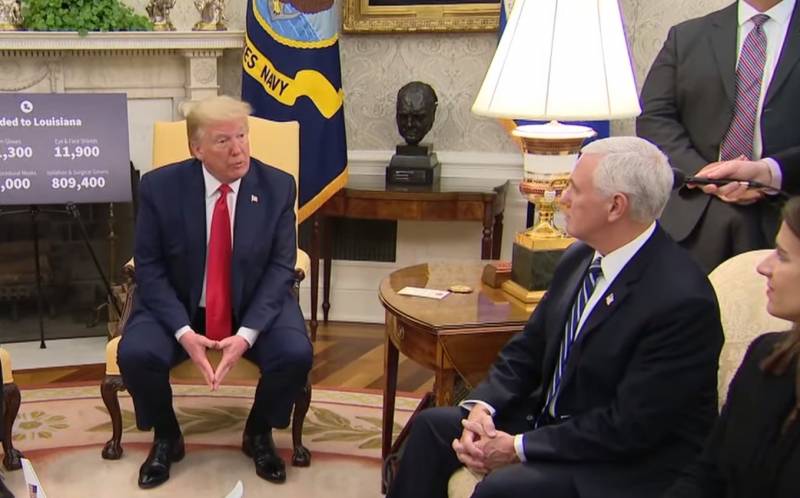 Washington intends to take measures against Beijing in connection with "the concealment by China of information about a new coronavirus," the White House administration is already considering the proposed options. This was reported by CNN.
According to the channel, the White House is considering the possibility of imposing sanctions against China, as well as the cancellation of US debt. According to sources in the administration, long-term plans are being developed on the topic of punishment in China, various options are being considered.
These include the possibility of imposing sanctions, canceling US debt obligations or introducing new trade rules
- the message says CNN.
At the same time, it is argued that not everyone in the White House administration advocates punishing China in the near future, calling the actions of the authorities hasty. In their view, the United States is now too dependent on Chinese supplies, especially of a medical nature, necessary to combat the coronavirus pandemic. They suggest waiting for the end of the pandemic, and after that find a way to punish Beijing.
CNN emphasizes that at present, U.S. intelligence agencies are actively checking the version of the spread of coronavirus from a laboratory in Wuhan, China.
Earlier in Washington, it was repeatedly stated that the Chinese authorities tried to hide part of the information about the spread of a new viral infection. The head of the US State Department, Mike Pompeo, has already promised that China "will be held accountable."