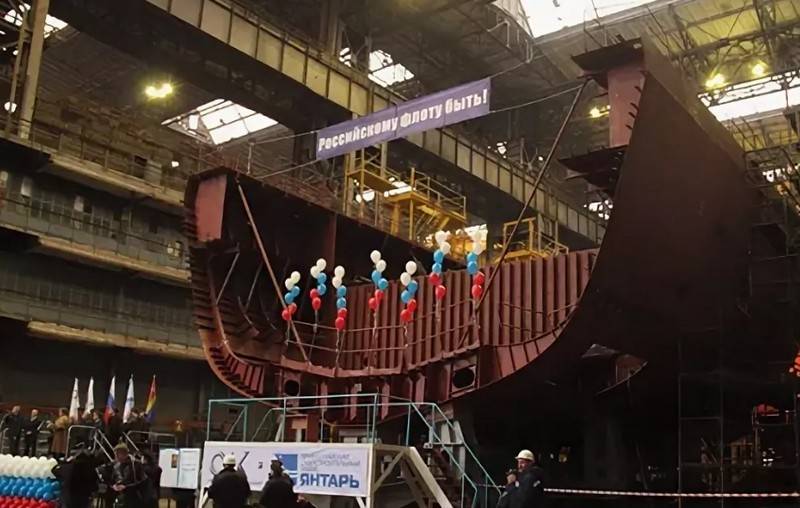 A single ship-laying day, scheduled for late April, is postponed indefinitely due to the spread of coronavirus infection. It is reported by Mil.Press FlotProm with reference to a senior source in the shipbuilding industry.
According to a source, the command of the Russian Navy decided to postpone a single bookmarking day "to the right" for an indefinite period. Now considered May 9 as one of the possible dates for the ceremony. It is emphasized that even if a positive decision is made to set a date, the openness of the ceremony, i.e. the presence of guests, journalists, etc., will depend on the situation with the spread of the viral infection.
Technically, both the fleet and the shipyards are ready for the bookmark, however, most likely, its term will be postponed to a more calm time in the epidemiological plan
- said the source.
Earlier it was reported that the Russian Navy and USC planned on April 28, 2020 to hold a single day for laying ships, during which six new units were to be laid down at various shipyards at once
fleet
.
According to the plans, two universal landing ships (UDC) were to be laid down at the Zaliv plant in Crimea, two frigates of project 22350 at the Severnaya Verf shipyard in St. Petersburg and two multipurpose submarines of project 855M at Sevmash in Severodvinsk.
In total, in 2020 the Ministry of Defense plans to lay down 22 warships and vessels in the interests of the Russian Navy. It was argued that the frigates of the project 22350 will be laid in St. Petersburg according to the modernized version.