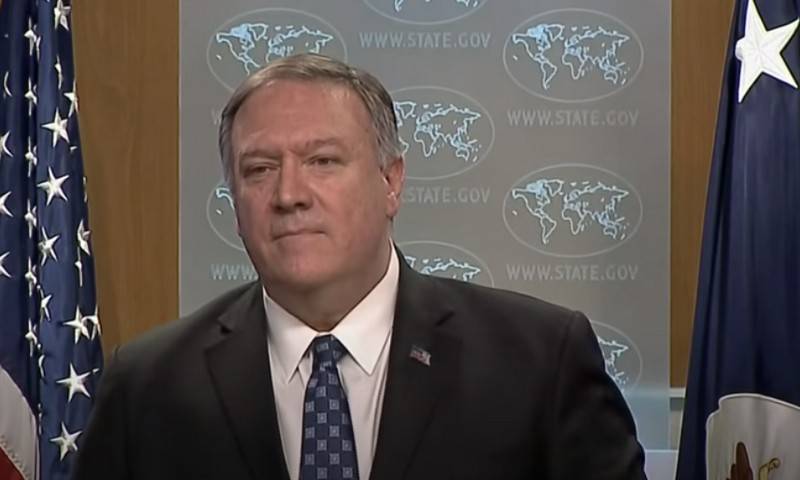 The United States is ready to take any measures to prevent Iran from acquiring modern military equipment from other countries, especially Russia and China. This was stated by the head of the US State Department, Mike Pompeo, according to the press service of the US Foreign Ministry.
In an interview, Pompeo said that currently Iran is acting on
weapons
embargo, which expires in October this year. However, the United States will take all measures to prevent Tehran from acquiring modern "Russian or Chinese armored vehicles."
(...) President Trump and our team are ready to play all the cards in order to be sure that with the onset of October of this year they will not be able to acquire
Tanks
and armored personnel carriers in Russia and China
- declared Pompeo.
According to him, Washington intends to achieve an extension of the arms embargo in the framework of the Joint Comprehensive Action Plan (JCPOA) on Iran's nuclear program. The United States hopes that the UN Security Council will adopt a new resolution restricting Iran from acquiring new weapons abroad.
We work with our partners from China, Russia, Britain, France, in a broader sense - with partners in the UN Security Council to gain confidence that they are also ready to prevent this from October 18
- noted the head of the State Department.
The Russian Foreign Ministry previously stated that the five-year special regime for the supply of arms and military equipment to Iran, introduced in 2015, should expire and there can be no deviations from this decision according to the Joint Comprehensive Plan of Action (JCPOA), from which, by the way, the United States withdrew in 2018 . At the same time, in the UN Security Council, the issue of extending the arms embargo against Iran is not on the agenda.