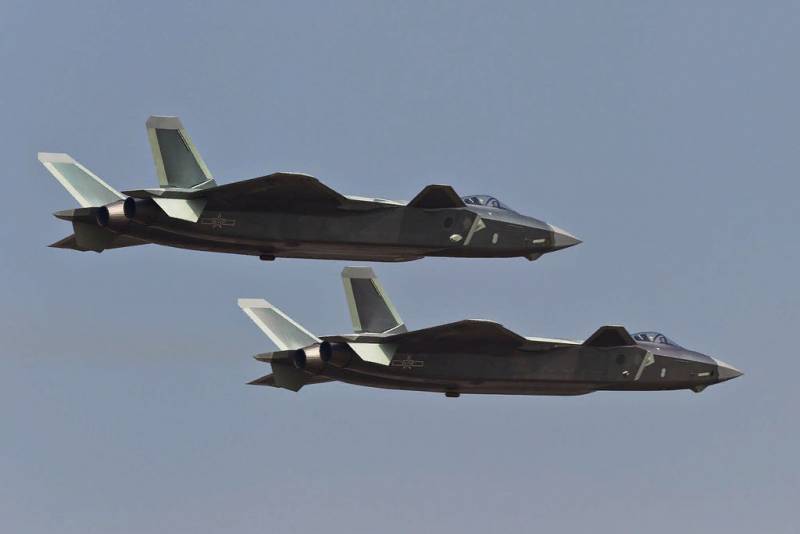 The other day, the Chinese media published a statement that now the fifth-generation serial fighters for the PLA air force are equipped with Chinese-made engines. Materials came out under the slogan "We did it!" But, as it turns out, victory in the aircraft engine industry was announced early.
We are talking about new versions of the WS-15 engines, the afterburner traction of which was designated at 18 tons. On this basis, it was concluded that now Chinese fighters are superior to the American F-22 fighter.
However, only a couple of days passed, and the euphoria of the Chinese media about equipping the J-20 with improved engines of local production noticeably died out. What is the reason?
It turns out that the engine thrust (not afterburning), which is about 14,9 tons, requires "unexpectedly" high fuel costs. It is noted that the total consumption in comparison with the AL-31F engines with which the J-20 fighters of the so-called first series are equipped is higher by an average of 27%. In afterburner, these indicators grow by another 9-10%. This despite the fact that the thrust of the engines varies (again, according to Chinese data on WS-15) by about 17%.
Thus, a significant lead is detected in terms of fuel consumption over indicators of increased traction. This is a serious flaw.
Hence, it follows that somewhat reduces the euphoria of Chinese journalists. A significant increase in fuel consumption rates leads to a decrease in the combat radius of these aircraft. If you keep the characteristics
aviation
J-20 engines at the current level, then in order to compensate for the combat radius, it will be necessary to increase the "onboard" fuel reserves. For obvious reasons, this will lead to deterioration on a number of metrics, including payload and maneuverability.
Apparently, after all, the Chinese media announced early on "incredible success." This is also underlined by the fact that just a few weeks ago in China they wrote about the importance of acquiring the Ukrainian Motor Sich with its actually Soviet scientific assets (unless, of course, those assets were already sold to a third party).