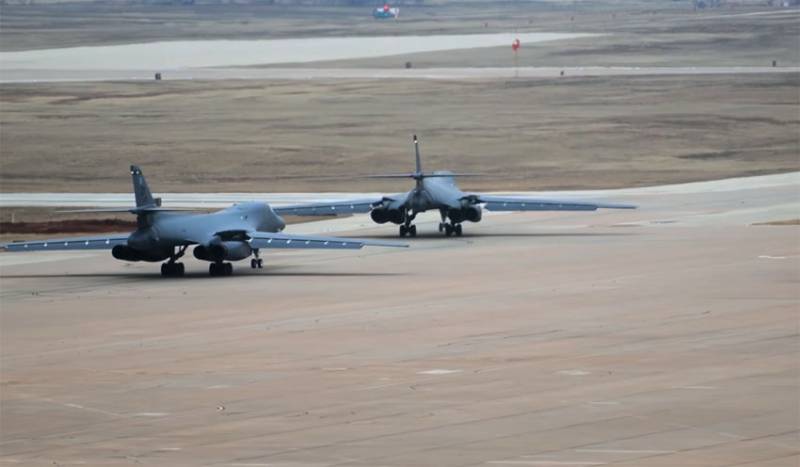 Two US strategic B-1B bombers from the 28th US Air Force bomber wing carried out the longest "patrol" over the South China Sea in recent times.
According to the Indo-Pacific and US Strategic Command, the flight lasted about 32 hours.
Official statement of departments:
This operation demonstrates a dynamic model for using the US Air Force to implement a national defense strategy. We are talking about the constant presence of our strategic bombers where this helps our partners and allies.
Two "strategists" took off from Elssworth air base in South Dakota. At a certain section of the patrol route, they were accompanied by six US Air Force F-16 fighters, as well as several Japanese Air Force F-15 fighters.
The materials of the American media indicate that the new strategic action strategy
aviation
in the Indo-Pacific region involves the use of aircraft not only and not so much related to the air base on the island of Guam, as it was before. It is stated that in this way "regional opponents, Russia and China, will not be able to directly attack our bombing forces."
From the report:
The new practice of using strategic bombers makes them unattainable at airfields for Russia and China.
It is noted that strategic aviation will most often fly into the air to patrol from airfields that are located in the continental United States - without intermediate use by the Guam airfield. However, it is added that "missions from the air base in Guam are also possible."