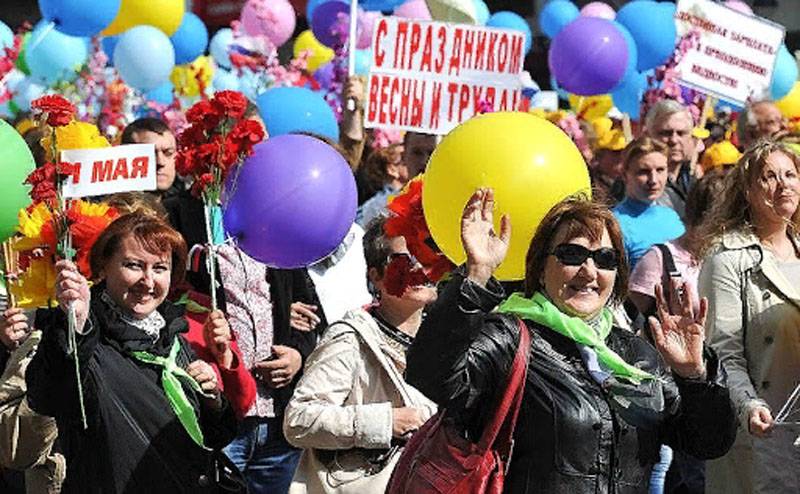 For the first time in
stories
The Day of Spring and Labor, which for millions of compatriots was and remains the Day of Solidarity of Workers, is perceived as something particularly acute. Slogan itself
"Peace Labor may!"
began to play with new notes.
Faced with the need for self-isolation, we all, as they say, felt with all my gut that we have the right to work. A sort of providence grimace, which showed that dreams of relaxation can turn out to be vanity at all against the background of a desire to proportionally combine work and rest.
Today, May 1, 2020, the solidarity of the workers is definitely a problem. Some, perhaps, would like to identify with others. But it doesn't work out, based on the sometimes diametrically opposite rules established by employers and local authorities.
The uncertainty associated with the pandemic, about which all ears have already buzzed from television screens and "all irons", does not give an understanding of who works specifically, who specifically rests and who will feed someone who has to rest beyond those volumes that the body has tired of ...
So it turns out that if there is a Holiday of Spring and Labor, then today it is pretty deformed - spring is coming, spring is the way, it just passes by millions of people around the world. Labor seems to be needed, but at the same time, those who wish to work do not always and not everywhere have such an opportunity, even if they have a job.
Coronavirus fragment society, making people isolated. Working in such conditions is, by definition, unnatural. However, if you do not work, then the prospects loom even more vague than today's reality for many, many people.
However, on such a day, I still do not want to delve into the dull labyrinths of philosophy, but I want to express the hope that all this, so to speak, nonsense will end soon. I would like to hope that any of the compatriots will overcome this section of the life path with dignity, continue to engage in the business that he has chosen for himself, and will not lose faith in himself or in those around him.
And yet, no matter what, with a holiday!