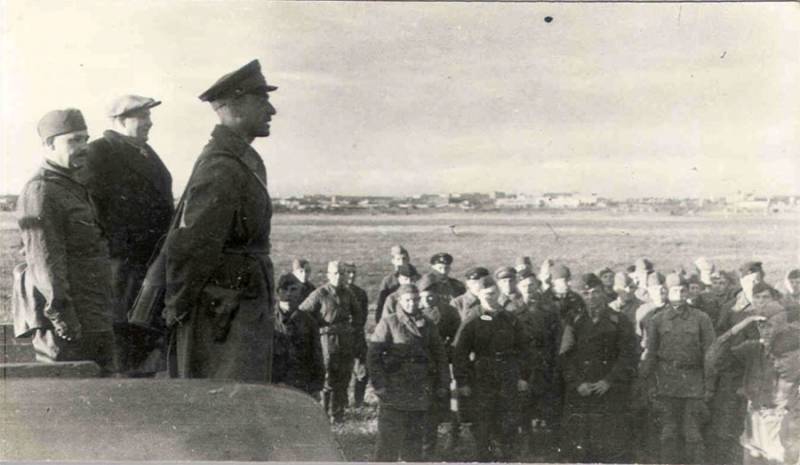 Front-line crew of artists at the front-line airfield among the pilots of the 6th IAK Air Defense in Moscow. 1941, glossy photo paper, black and white photo printing
During the battle for Moscow during the Great Patriotic War, the Klinsko-Solnechnogorsk defensive, and then the offensive operation was of great importance.
One of the components of this military operation, no doubt, was the battle for Klin. The battles for the liberation of this city are covered in great detail in memoirs containing numerous recollections of the participants in those events.
However, according to the writer Vasily Karasev, in order to get a reliable and complete picture of the events that took place at that time, one must rely, first of all, not on memoirs, but on information from documents. The battle for Klin, which is described in the memoirs of the military leaders, is depicted in bravure tones, while nothing is said about the great sacrifices made in these battles, as well as the local failures that took place during the entire operation to liberate the city.
In addition, in the memoirs there is no detailed description of the course of battles and an explanation of why the struggle for the city turned out to be so protracted.
The new book by Vasily Karasev, "The Battle for the Wedge", in a sense, is designed to fill this gap. Having become a guest of the TacticMedia channel, the writer will tell you details about the battles for Klin, about how the Red Army went a difficult way from defeat to victory near Moscow.