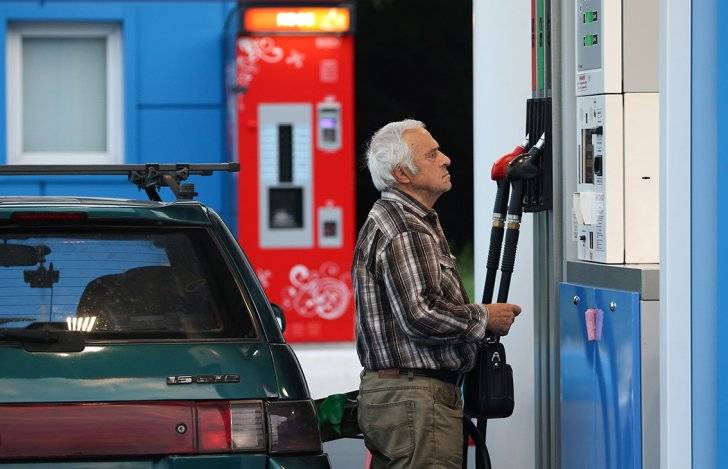 Minus minus - will there be a plus?
In fact, few people now think about what is really happening at the front and against the backdrop of the selfless struggle of all peoples. No, not for a better world and not for holy freedom, as in the old revolutionary song, but with the notorious COVID-19. Interestingly, the most advanced ones first switched to this designation, and now they even prefer to name the coronavirus mysteriously - SARS 2019-nCOV.
Recent reports that oil quotes "suddenly" went negative were only slightly embarrassed by the public, but compared to estimates of the dead in Italy, Spain, France and (how else) in the United States somehow faded. To be more precise, it was only about tariffs for futures transactions for months to come, when in the world in general God knows what will happen.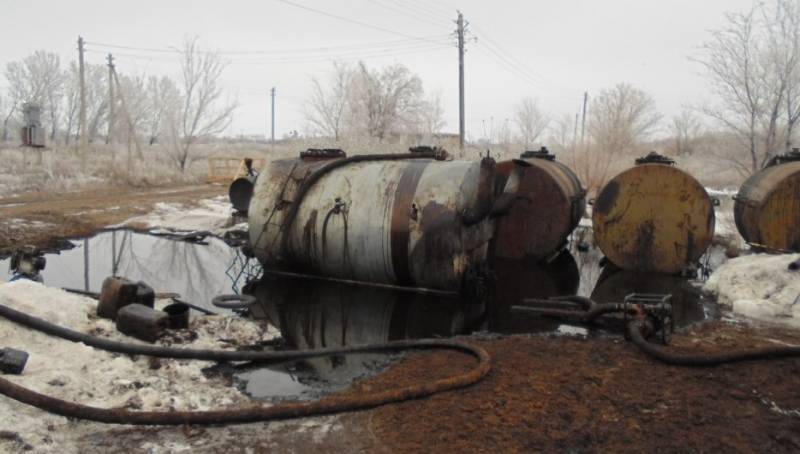 What happened with the oil quotes, almost inspired the authors to seriously engage in trade in petroleum products. But what the hell is not joking - that is, stockbrokers will pay us $ 30 per barrel, so we will immediately contract a couple of tanks for this business. Somewhere on the Moscow Sorting, or better on abandoned branches in Zhukovsky, it is much closer to the famous Volodarka, where we are ready to sell gas from the Kapotnya refinery to you under any brand.
Just two tanks of more than 60 tons each, we don't need more, this is almost 800 barrels at once - the notorious barrels, that is, somewhere around 20, or even all 25 thousand "green" ones. With this money, you can bribe the security, and agree with the "roof", and rent tanks. Until better times. When the oil will be at least $ 30, but with a plus.
But the jokes aside. This is only a simple arrangement, which shows that no one will really sell oil to anyone at a loss. Even on exchanges, and even with an eye to a difficult future.
A somewhat strange game of "cons" very much reminded of what the world media are doing today about the notorious pandemic. This is no longer just a "panic attack", it is a direct attempt to turn the public into a herd of obedient rams. The attempt, we note, is very successful, especially in countries such as ours.
Three percent hope, three percent fear
Enough to count the money in an empty pocket, we still try to look into the future. To make a certain forecast, not entirely justified, promised above. So, maybe not today or tomorrow, finally, the long-awaited world revolution will happen, to the joy of the communist leaders from the Middle Kingdom?
God forbid, of course, but we are not talking about that. We are talking about how negative quotes could happen on ultramodern exchange floors with their supercomputers and advanced technologies? Indeed, according to all the rules, written and unwritten, bidding should stop at the first sign of a serious rollback.
We will be scrupulous - somewhere, including oil, in order to "hit the brakes", a 25-30 percent reduction is enough, and somewhere, for example, with leading currencies, only 5-10, not more. And everything should stop automatically and up to the moment when the situation normalizes. But this is actually not important. It happened, then someone really needed it.
They put some kind of glitch in the programs - and here is the result. Seventeen negroes are sorry, but this is not the first time we have used a quote from the legendary counter that Agatha Christie loved so much. It was important to pretty much scam the market so that players would not be seduced by the fall of the global economy by only 3 (three!) Percent.
The world economy, in principle, can afford to fall by only three percent, if the IMF prescribed it, although it is already clear to everyone that in reality it will be much worse. But after all, oil, and at the same time gas, will be needed in the most hopelessly falling global economy. In any case, something must fly, ride and swim, and houses and apartments will have to be heated.
And do not forget, just like that, people who have not yet completely turned into obedient rams are not going to give up. They are more likely to go on the assault, and it will no longer matter whether those who are needed are assaulted.
No matter how much oil you buy ...
That's right - everything will be small. Now almost no one remembers that the real "coronabesia" began even after the oil war. The battle for markets unfolded to the fullest on March 6 with the Russian demarche, when our energy minister Alexander Novak made it clear that Russia would not give up its niches in the oil market without a fight. To nobody!
You can, of course, now hang all the dogs on the head of Rosneft Igor Sechin, but what is happening now, and he, you see, could hardly have imagined. Saudi Arabia, this almost bottomless oil source, in response to Russia's unwillingness to take OPEC with two pluses for granted, tried to fill the planet with almost free oil.
However, the princes from Riyadh almost immediately ran into terrible losses and falling quotes of the national oil company Saudi Aramco. Then there was a bargain, in fact, ordered by Igor Ivanovich, complex, protracted, and meanwhile the whole world, with the exception of cheerful China, was plunged into quarantine, and it turned out that quarantine was false.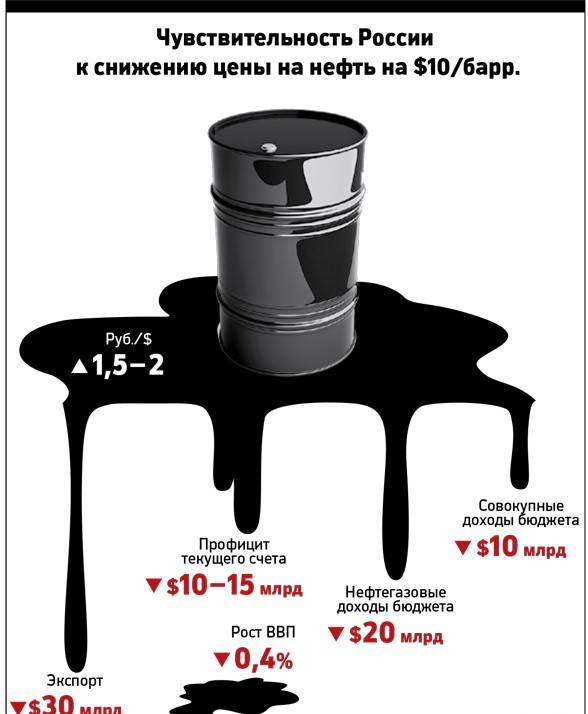 After all, now the main horrors are only ahead, unless, of course, those who are above do not come to their senses in time. Just a month after the oil divorce between Moscow and Riyadh, and obviously not without Russian participation, the United States was also involved in oil negotiations. And not only - even Brazil and Mexico, which gave some guarantees. In the sense that a reduction in production quotas will really work.
OPEC with two pluses signed everything, the last - Mexico, which almost Donald Trump personally broke. But all this somehow did not help much. Nobody needs oil anymore. Actually, we needed, but only this very minute, at the lowest price, and nobody knew what to do with it in the near future. And still does not know. Even the omniscient stockbrokers.
So in the end it turned out that the notorious futures at some point went negative. That is, under contracts for future deliveries, many sellers were willing to pay customers only for the fact that they would take this oil. In future. They'll attach themselves somewhere, but oil producers will not be able to plug wells and pump their natural wealth to no one knows where.
We have already said a lot about prices with a minus, perhaps too much, but now we will not begin to hide indignation on another occasion. In Russia, a proposal has already been made to simply burn excess oil. Do not reduce production, refineries do not load, and do not build new storage facilities for oil and finished fuel. Although it is about this - that it is urgent to build oil storage facilities, many, including your authors, started talking the same on March 6th.
Who suggested this, we will not clarify from the principle, although the country, in fact, should know its heroes. But in this sense, we have another wonderful character in Russia - another oligarch, and also an oil one. Vagit Alekperov is no longer the undivided owner, but still the head of Lukoil, the second giant of our industry after Rosneft. Well, and, of course, a structure-forming enterprise, which will certainly be provided with multibillion-dollar assistance in connection with the crisis, quarantine and coronavirus.
So, Alekperov is convinced, and sincerely, that there is nothing to hope for any reduction in gas prices in Russia. And why, actually? Maybe because there is a worldwide and inexhaustible oil reservoir only in Saudi Arabia? And here, they say, despite all the efforts of geologists, the reserves are not so large and poorly restored.
And we must pay for this, dear readers. Why is the oligarch talking about prices so arrogantly in Russia with its repeatedly changing oil taxation system? We have done literally everything so that the industry does not suffer. And excise taxes, and tax maneuvers, and VAT refunds, and more recently - no obligations to return foreign currency export earnings.
So what else is the oligarch missing? In all likelihood - left uncontrolled revenues from gas stations, although you can take much more from a high turnover even at low prices. As Vovochka said: where is the logic, where is the mind? But citizens, by the way, have been paying for many years since Russia took the path not to communism, but to capitalism. And let them pay further. Here you have the mind and logic of a real oligarch.
But now the situation just dictates: lower prices, stimulate domestic purchases, easing price pressure on the impoverished population. Yes, we need high oil prices, but in the foreign market. And low gas prices in the country will not only help people survive, of course, if they are released from house arrest. They will help lower prices for much more, including airfare. If they, of course, are needed by anyone other than the highest nobility.
Well, then - even better. Small business is reviving, or at least not dying, people are working more actively on garden plots, saving themselves and others from the threat of hunger, which is very real, as you can understand. And the oil industry itself does not die, but has markets, albeit not as profitable as recently.
And here is a snag. It turns out that it's not needed, there is no sale to the oil industry. They only need high domestic prices to offset export losses. And they actually have where to drain excess oil and gasoline.
And the talk that the wells will have to be frozen, that then comes around with crazy recovery costs, is just a bluff, or rather, just a lie. Cynicism in support of the inflated fuel prices is so off-scale that someone else in that case would definitely be asked: "Have you already been discharged from the insane asylum?" Someone, but not from among the "untouchables".