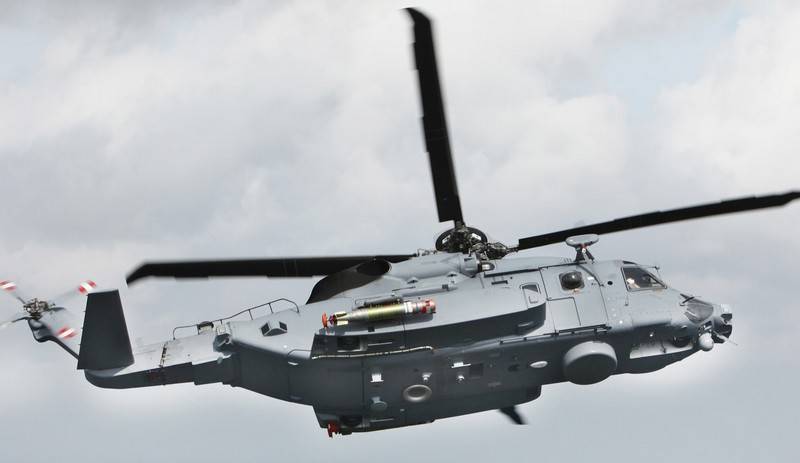 In the Ionian Sea, a deck helicopter from the Canadian Navy crashed during the exercises of the allied forces of the alliance. It is reported by the Greek edition of militaire.gr.
According to the publication, during a NATO exercise, about 50 miles from Kefalonia in the Ionian Sea, a deck helicopter based on the Canadian frigate Fredericton (FFH 337) crashed. According to available information, there were six people on board, it is reliably aware of the discovery of the body of one dead. The cause of the crash is not called.
Initially, it was reported that in the area of ​​Kefalonia the Canadian Sikorsky CH-124 Sea King helicopter disappeared from the screens, however, the country's Ministry of National Defense, which confirmed the fact of the crash of the helicopter, said that the deck helicopter CH-148 Cyclone, based on board the Fredericton frigate, disappeared. With these helicopters, the Canadian Ministry of Defense recently began to replace the CH-124 Sea King, which was in service.
It is confirmed that a helicopter crashed into the sea 46 nautical miles west of Kefalonia in the Flight Information Region (FIR) of Italy. Details of the incident are not given.
The CH-148 helicopter is an anti-submarine version of the Sikorsky S-92 commercial helicopter, designed to replace Sikorsky CH-124 Sea King helicopters. The first CH-148 Cyclone Canadian Navy helicopters began to receive in 2015.