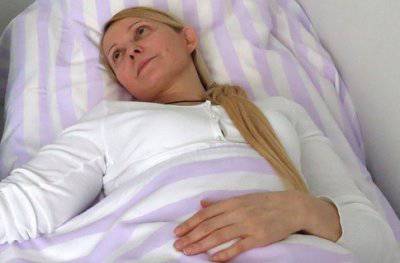 After the European football championship ended, which took place in Ukraine and Poland, supporters of Yulia Tymoshenko began to look for new international venues to raise the issue that
Criminal Procedure Code of Ukraine
was broken through pressure from the authorities. Today, such a venue can be the Olympics in London. BYuT decided to use the Olympic tournament in order to again raise the issue of "political imprisonment" of their leader. Many supporters of Yulia Vladimirovna declared that they would arrange a kind of "maydanovsky camp" in the center of the capital of the United Kingdom, but then later this decision was removed from the agenda by the representatives of BYuT themselves, or the British authorities decided not to mix the position of Yulia Tymoshenko with a big sports festival.
However, in Ukraine itself, the fervor about Tymoshenko's imprisonment flares up again, serious ones. The fact is that Yulia Vladimirovna's lawyers believe that the authorities can use Tymoshenko's medical expertise in order to bring her 31 July to the Kiev Court of Kharkiv in a case related to her activities in relation to the UES of Ukraine in 1998.
Serhiy Vlasenko, who is called to protect the interests of Yulia Tymoshenko, declares that the doctors who, in his opinion, dance to the tune of the official authorities, specially created such a medical conclusion about the state of health of Yulia Vladimirovna, who neither says yes or no. According to this document, Tymoshenko could very well be brought to court, where she could be accused of new financial scams and add a time limit to the one she already has.
At the same time, opponents of Yulia Tymoshenko declare that the prisoner deliberately goes to the conflict and hides behind poor health in order to arouse pity on the part of human rights activists, most of whom work for foreign finances. This does not add a rating of Tymoshenko. The conclusions of the doctors say that Tymoshenko has a number of diseases, but these diseases can in no way become an obstacle to her being in the courtroom.
Recall that in Kiev's 2011 year by the Pechersk court, Tymoshenko was sentenced to 7 years of imprisonment because, according to the investigation, she exceeded her authority when signing contracts between Ukraine and Russian Gazprom. Tymoshenko's punishment is serving in the Kharkov colony.