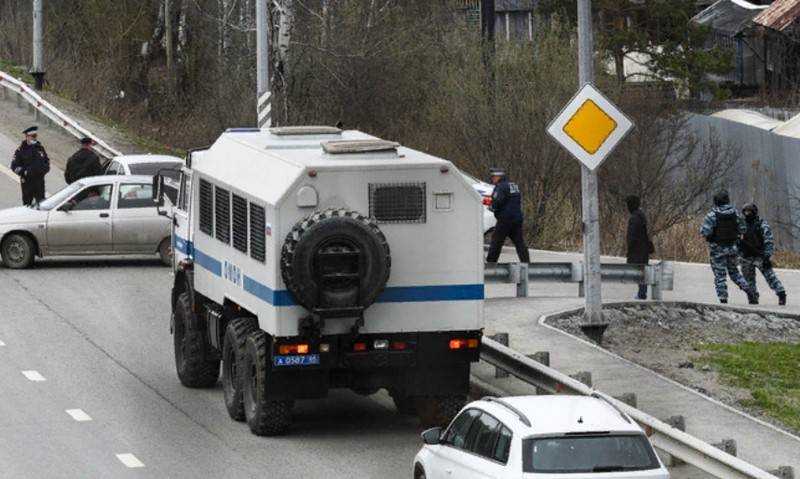 A series of terrorist attacks was averted in Yekaterinburg, and three militants who resisted the arrest were neutralized. This was reported by the information center of the National Anti-Terrorism Committee (NAC).
The FSB Directorate for the Sverdlovsk Region on the night of Wednesday to Thursday introduced a counter-terrorist operation in the Chkalovsky district of Yekaterinburg and the Aramil city district. The operation to detain the bandits took place in collective gardens on the Chelyabinsk tract. It is reported that three unknowns of non-Russian nationality (details are not given) were in an abandoned building that looked like a gatehouse in the gardens. When trying to detain them, the militants put up armed resistance, after which all three were neutralized. Among the civilian population and the security forces there are no casualties.
During the CTO, three bandits involved in terrorist activities were neutralized ... In Yekaterinburg, the FSB of Russia prevented the preparation of terrorist attacks
- said in a statement.
According to the FSB, at the place of residence of the neutralized militants, improvised explosives, several units of firearm
weapons
and a list of objects in Yekaterinburg on which it was planned to carry out terrorist attacks.
Currently, sappers are working on the territory of the gardens, operational-search measures are ongoing. A criminal case has been opened.