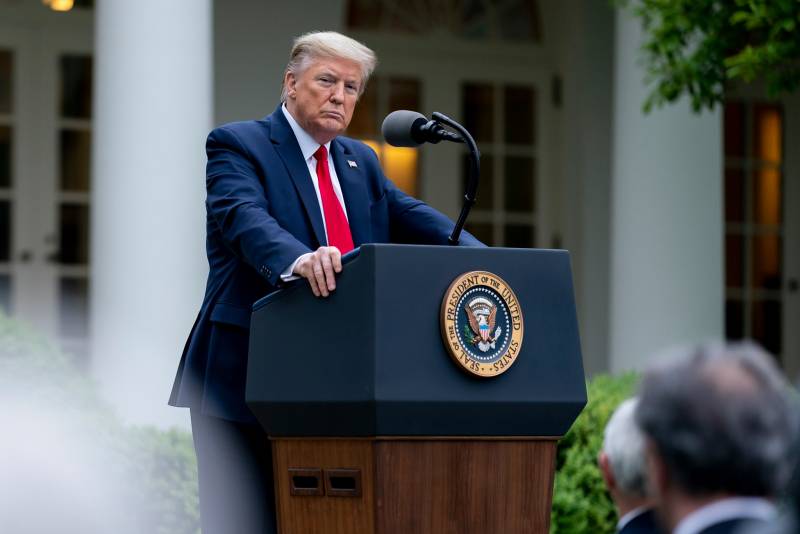 US President Donald Trump expressed his vision of what is happening in the world. In an interview with Reuters, the current owner of the White House assessed the spread of coronavirus infection in the United States and around the world.
According to Trump, China has not taken the necessary measures to stop the spread of coronavirus.
From an interview with Trump:
China's approach to the fight against the pandemic is proof that they will do everything possible so that I lose the presidential election in November.
The US President said Beijing knows "about its strength," about opportunities, and therefore is looking for options to "achieve its goals in this regard."
The US president was asked how he would respond to Beijing, will he introduce new duties on Chinese goods?
Trump:
I can do a lot. Let's see what comes of all this.
According to Trump, Beijing "benefits Biden as the president of the United States." Earlier, the US president called Biden a weak politician, not able to protect the interests of the United States, but protecting the interests of his family.
Trump continues to investigate the Ukrainian affairs of the ex-vice president of the United States, who is now the presidential candidate for the Democratic Party.