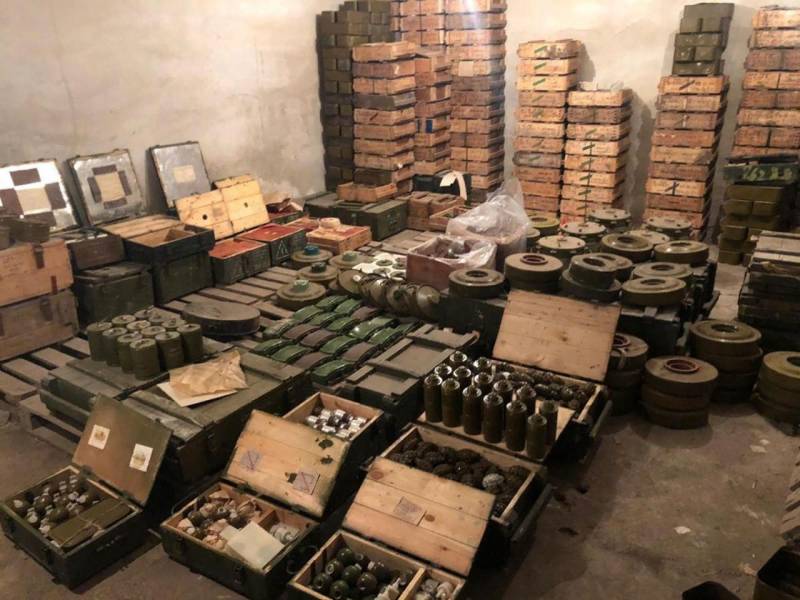 In Ukraine, a scandal erupted over the work of the main military prosecutor's office in the territory of the Donetsk region, which is controlled by Kiev. Some time ago, military prosecutors reported the discovery, near the line of contact, of a record-high stash (namely, a stash they themselves call it) of arms, military equipment and ammunition.
The report of the military prosecutor's office of Ukraine states that the following was discovered on the territory and in the premises of the children's recreation camp and club:
BTR-70, BMP-2K, anti-tank gun MT-12 Rapira, two 120-mm mortars, one 82-mm mortar, PTR Degtyareva, two 30-mm guns, 63 anti-tank missiles, anti-tank guided missiles, AGS- 17, 5,45 mm Kalashnikov light machine gun, two Maxim machine guns, two PKT, DShK machine gun, five grenade launchers, 5 RPG-7, 25 Kalashnikov rifles, other types of small arms
weapons
including automatic pistols. And also - 100 tons of ammunition!
The military prosecutor's office reports that persons involved in the creation of the crypt on the territory of civilian objects are being identified.
It's already become known that this entire arsenal belonged to the units of Dmitry Yarosh, who previously headed the Right Sector, and now commander of the so-called Ukrainian Volunteer Army (extremist organizations banned in the Russian Federation). Yarosh himself claims that "he transferred these weapons to the Third Special Forces Regiment of the Armed Forces of Ukraine, about which he was informed by the Commander-in-Chief of the Armed Forces Ruslan Khomchak."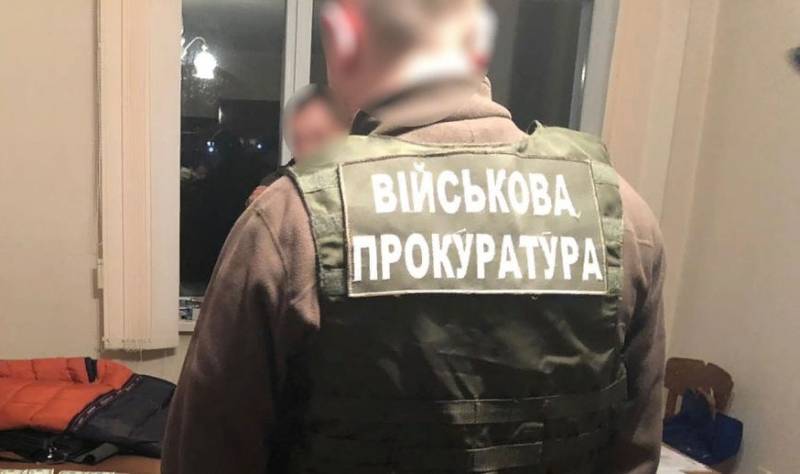 Ukrainian radicals are now outraged by the fact that they transferred weapons and ammunition to the Armed Forces of Ukraine, and the military prosecutor's office begins proceedings in the framework of the initiated case.
In fact,
история
indicative. She once again proves that the Ukrainian National Battles and the Armed Forces of Ukraine willingly use civilian facilities to deploy military equipment, and then accuse the people's republics of allegedly shelling these facilities. Placing armored vehicles and a hundred tons of ammunition in a children's recreation camp is the height of cynicism. Apparently, the calculation was that the OSCE SMM would not check these facilities for sure.
Now in the Ukrainian press they are trying to claim that the military prosecutor's office is "not right".