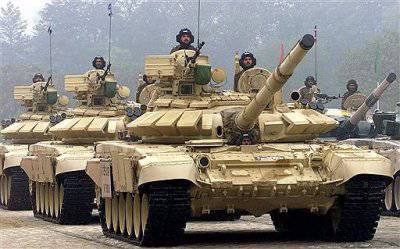 Gone are the days when the armor was a metal box, in which the crew during the battle could be equated to actions in the conditions of the real hell. Fire, dust, soot, red-hot armor - all this left its mark on the state of the crew of the armored vehicle.
For some time now, manufacturers
tanks
and other units of armored vehicles began to reflect not only on the principle of gun modernization, engine efficiency and the degree of reliability of armor, but also on what can be called comfortable conditions for the crew. In addition to relatively comfortable seats, even air conditioners began to appear in armored vehicles. Today, the presence of an air conditioner in the tank no longer causes any excitement and surprise, because this element seems a priori necessary for the crew. However, the presence of high-quality air conditioners is characteristic only for new generation tanks, which distinguishes these vehicles in a favorable direction from their predecessors from a number of units of armored vehicles of the past.
More often
now air conditioner installation
in the tank, it is performed not only for the purpose of cooling or heating the air inside the combat vehicle, but also for solving other tasks. One of these tasks is to protect the crew of the tank from bacteriological effects from the enemy. In particular, the enemy may use various types of bacteriological
weapons
during a tank attack. As a result, if the crew of the armored car is not protected, it can die several seconds after the bacteria enters the respiratory tract and exposed skin.
New types of air conditioners are created without the use of freon, which allows them to be used in high-temperature conditions. One of the enterprises that has established a large-scale production of air conditioners without the use of freon on tanks is the JSC "Air Conditioning" in the city of Gagarin. The work of this kind of devices is based on the use of the thermoelectric effect, which was discovered more than a century and a half ago by Peletie.
Thanks to such conditioners, it is possible to achieve comfortable conditions for the crew when performing various kinds of operations in a variety of weather conditions - even with African 50-degree heat.
The development of domestic designers in this area is of great interest among foreign partners.