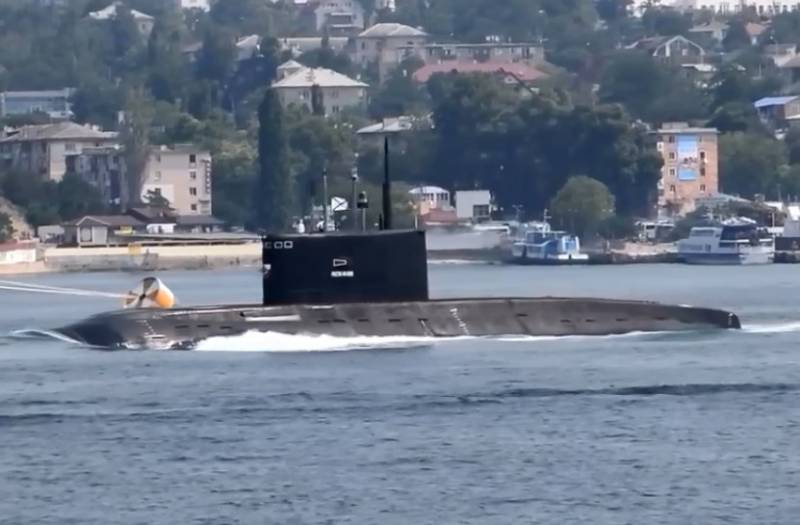 The Russian submarine Rostov-on-Don, equipped with Caliber missiles, is heading towards the Syrian coast. She is known for the fact that in 2015 she launched rocket attacks on the positions of the IS terrorist group banned in the Russian Federation.
Yesterday morning, the Rostov-on-Don submarine was seen near the Bosphorus Strait, which separates the Black Sea from the Mediterranean. Submarine makes the transition without any accompaniment.
Official information from the Russian naval command has not yet been received. No warnings about the exercises held by Russia in the Mediterranean Sea have also been received.
It could be assumed that Rostov is going to replace the same type submarine Krasnodar in the operational group. But the observer of the American publication National Interest rejects this version, since usually such a rotation is carried out supposedly once a year and a half, and Krasnodar arrived in the Mediterranean Sea "only" a year ago. Most likely, according to NI, the submarine will strengthen the Russian group and take part in the rocket attacks by the Caliber on the positions of the militants, probably in Idlib and Aleppo. How these assumptions of the American publication correspond to reality is an open question.